Waxing - An essential part of maintenance to keep your gear in good nick and get a longer life expectancy out of your chosen plank of wood

Waxing makes a difference in responding to weather conditions, temperature and speed. Have you ever been having a ripper day, then you come to a slow section or cat track and notice your skis or snowboard sticking to the snow, and slowing you down? Chances are you're in need of a good wax!

The purpose of wax is to produce a surface on the base of your equipment that repels water. Snow is water and air. Water, believe it or not, is sticky. Surface tension is what causes water beads on a window or a meniscus in a glass. On a ski or board base this action "sucks" you to the surface. Waxing keeps your gear conditioned, gives you consistent speed and a better life expectancy.
New gear doesn't come cheap, and you want to give your new sticks the best care possible. Brand new skis and snowboards do come with a factory wax, applied when it was made. However, our staff suggest fresh wax on new boards and skis, especially in Australian snow...which can be pretty harsh.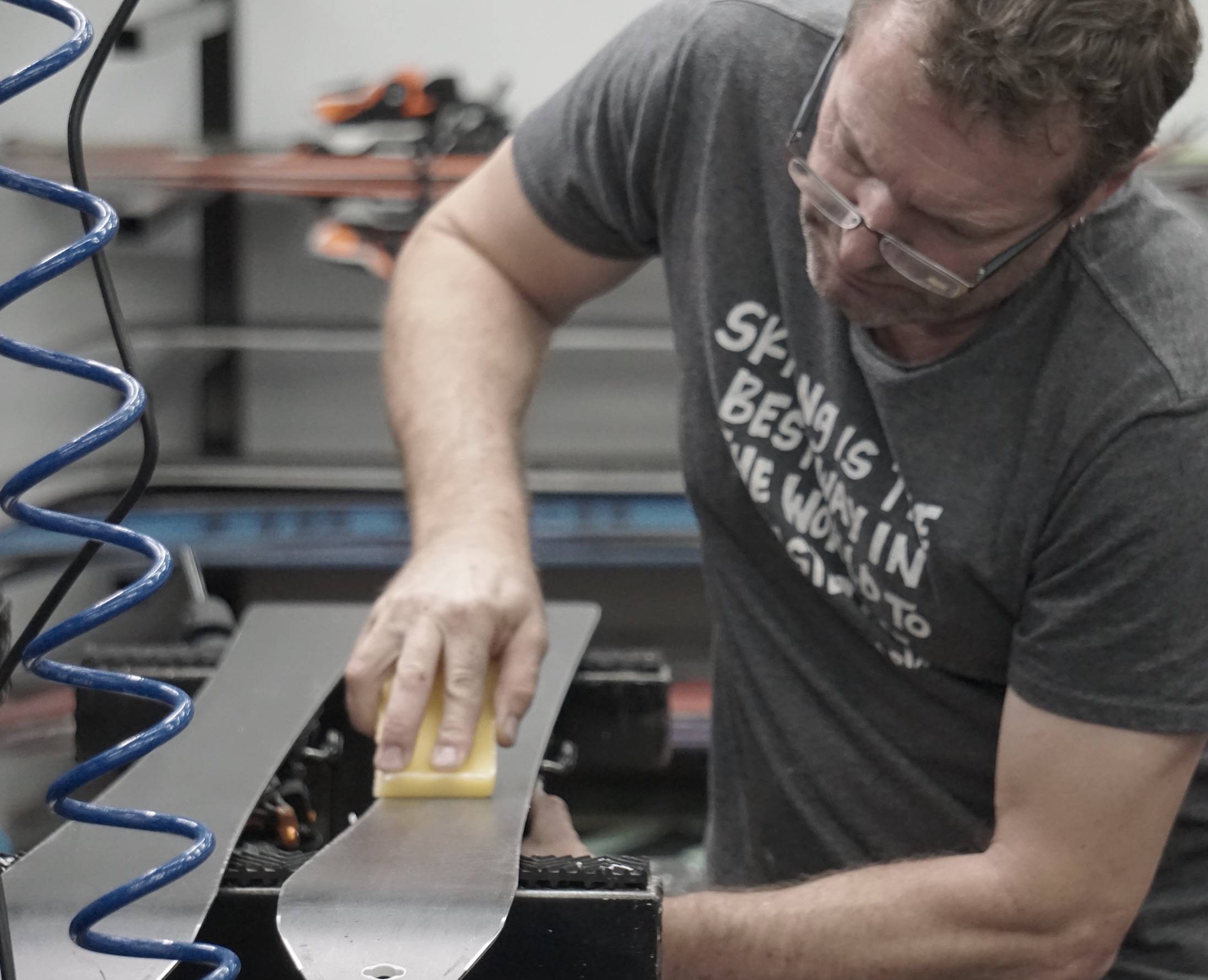 How often you wax depends on weather conditions and how often you ride. Ice, slush, or man made snow tend to strip the base a lot quicker then the fresh goodness of powder you find in places like Japan. Fresh pow results in a less frequent need of waxing. Some of our staff recommend waxing after every day if you have the luxury. If not, at-least every third day, with sometimes being able to get a few extra days out of a good wax. If your board or skis aren't smooth to touch and feel dry, pop it in to our tune shop and you'll feel the benefits as soon as you get off the lifts.

Storage wax is also something we recommend to ensure your board or skis don't dry out over the break. If you live in a dryer climate or near the coast, it's definitely a necessary part to extend your equipments lifetime and will also seals your edges for protection too.
Along with waxing, there is also tuning your edges to help assist your turns and response to the snow. Sharper edges help in carving and cutting through the snow easier with a quicker response time. If you notice your edges are catching, chances are they have burrs which are an easy fix. Getting your edges tuned can also prevent rust, which again will extend the life of your chosen board or ski.
The legends that live in between our workshop and the mountains all winter know their stuff - whether it comes to what wax for the current conditions, edges and tuning, mounting skis or repairing core scratches and damages. If you catch some of our staff floating around the store, they can generally answer most waxingg questions with their own preferences and experiences. If they aren't able to answer your question, they can point you in the direction of the workshop, where the staff's knowledge is endless.
Whether you're a weekend warrior, seasonal worker or back country frother, waxing is essential. Come in store, have a look at our waxing section to give it a crack yourself or bring your gear in to our workshop for some loving this season!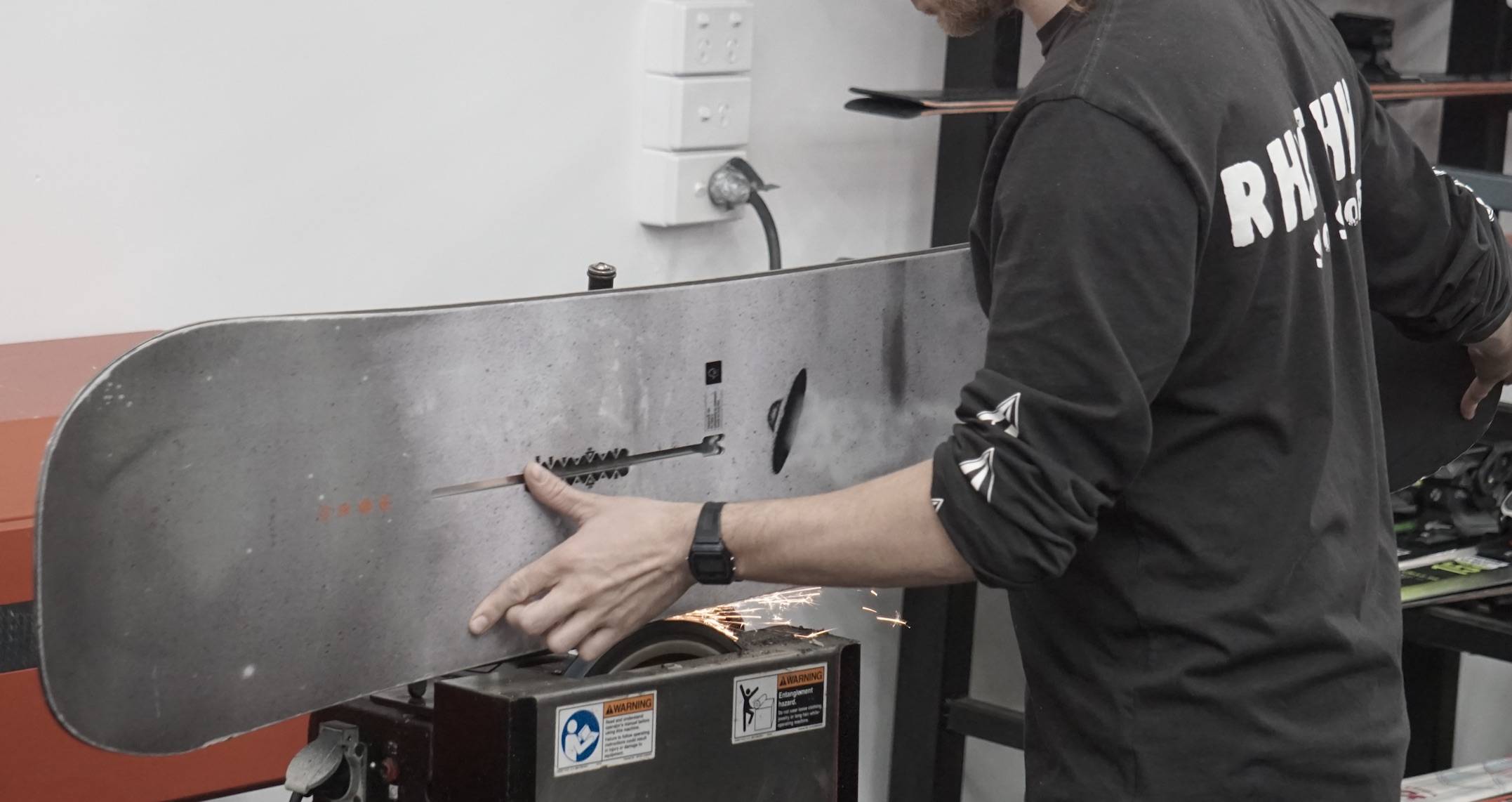 Hot tip: Any new board or skis purchased at Rhythm Snowsports, comes with a lifetime of free waxing in store!

WAXING IS LIKE MOISTURISING YOUR FACE AND TUNING YOUR EDGES IS LIKE BRUSHING YOUR TEETH, AND YOU KNOW WHAT THEY SAY ABOUT SELF CARE.
New blog alert!
How to look after your kit at home, including a YouTube tutorial and basic wax kit.
Posted by Shopify API on