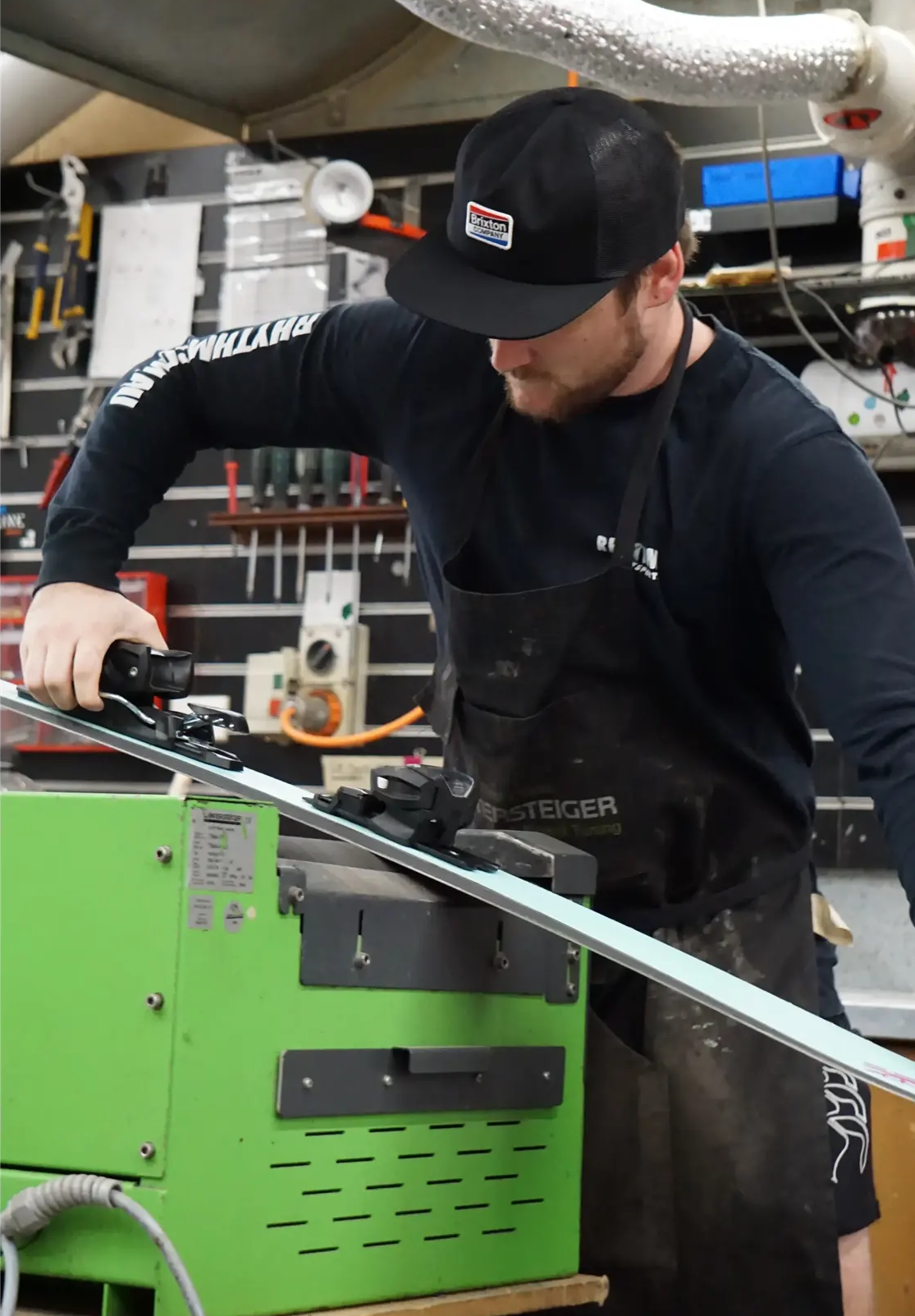 To perform on the snow all gear needs regular maintenance.
Snow is ice, and ice is hard,
so edges and bases wear out.
At the very least wax renewal is essential.
In the last few years Rhythm has made a lot of effort to minimise our footprint on the planet, from the Future waxing method that eliminates around 90% of the scraped wax that was going to landfill, to the filtration systems on our tuning machines that collect plastic micro particles that used to go in our water. We also sell and can apply the new single lifetime application Phantom treatment from DPS. Quick wax? Back on the road in five minutes. Full tune, base grind, restructure, edge and wax? Twenty-five minutes. Major repairs, binding mounts, race preparation, or just excellent advice from year-round professionals who love their sport? Priceless.