Get the Gear you need for your next adventure and pay later with ZipPay & AfterPay.

Snow, Mountain bike and Camping Gear with AfterPay and ZipPay
Activities such as skiing, snowboarding and biking can be expensive! Good quality gear for these adventures is an absolute must and things can really add up and break the bank. That's when AfterPay and ZipPay come in. Fortunately, these services allow you to get all the gear you need and pay it off in equal installments over a period of time for no additional cost. Allowing you to make your purchases for ski, snowboard or mountain bike gear without blowing your budget all at once.
using afterpay & zippay for Ski, MOuntain Bike and Camp Gear
When purchasing snow gear on AfterPay and ZipPay from Rhythm Snowsports, the process is simple and easy! All of our products online and in-store you can purchase via AfterPay and ZipPay, Including skis, snowboards, boots, snow jackets and pants, goggles, gloves, camping gear, cross country skis and gear, mountain bikes, mountain biking gear and more! Update your setup with these services for no additional cost - providing you pay your installments on time.
After you have created your AfterPay and ZipPay account and have been approved for the service, you are ready to shop for all your gear. Please note you must be over 18 to use these services and hold an appropriate debit or credit card.
After you have chosen all your awesome new gear and are ready to complete your purchase, head to the checkout page and fill in your details. When you have reached the payment second, select which Buy now, Pay later service you are with. It will look like this...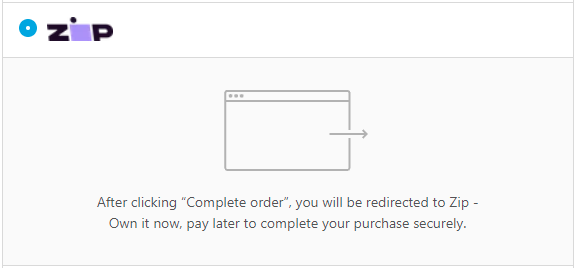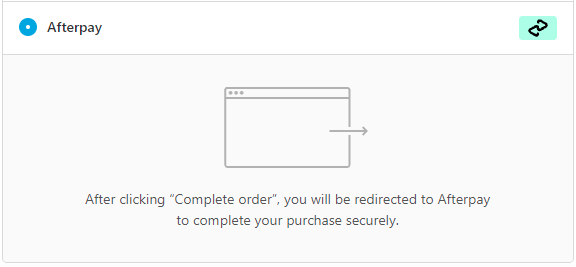 You will be redirected to your AfterPay or ZipPay account to complete your purchase securely and your purchase is complete!
AfterPay & ZipPay FAQs
Why use AfterPay and ZipPay for snow gear, mountain bike gear or camp gear? 
These services allow you to shop and receive your purchases straight away and pay for it little by little, rather than in a lump sum. It's the new Laybuy, however you don't have to wait till you've finished paying it all off to get your items.
Is AfterPay and ZipPay free?
They are free to use and no fees apply when you pay it on time. There is also no interest when you use the service. Review your payment schedule to ensure you never miss a payment. AfterPay and ZipPay will not make your Rhythm purchase any more expensive. Products are priced the same whether you choose to pay with AfterPay and ZipPay.
Will they delay my order?
No! AfterPay and ZipPay will not add anytime to your packing or shipping! It goes through just like any other payment. However you will pay for your order over 4 weeks in equal installments. These will be automatically be charged to your account, so keep that in mind!
What is the returns policy when using AfterPay and ZipPay?
It is essentially the same as every other payment. Returns can be made within 14 days of the purchase date. Please call or email to arrange your return and we will create a shipping slip for your convenience, then once we have received the item/s, we will issue the refund via your payment service. Easy as!