BOOT FITTING AT RHYTHM SNOWSPORTS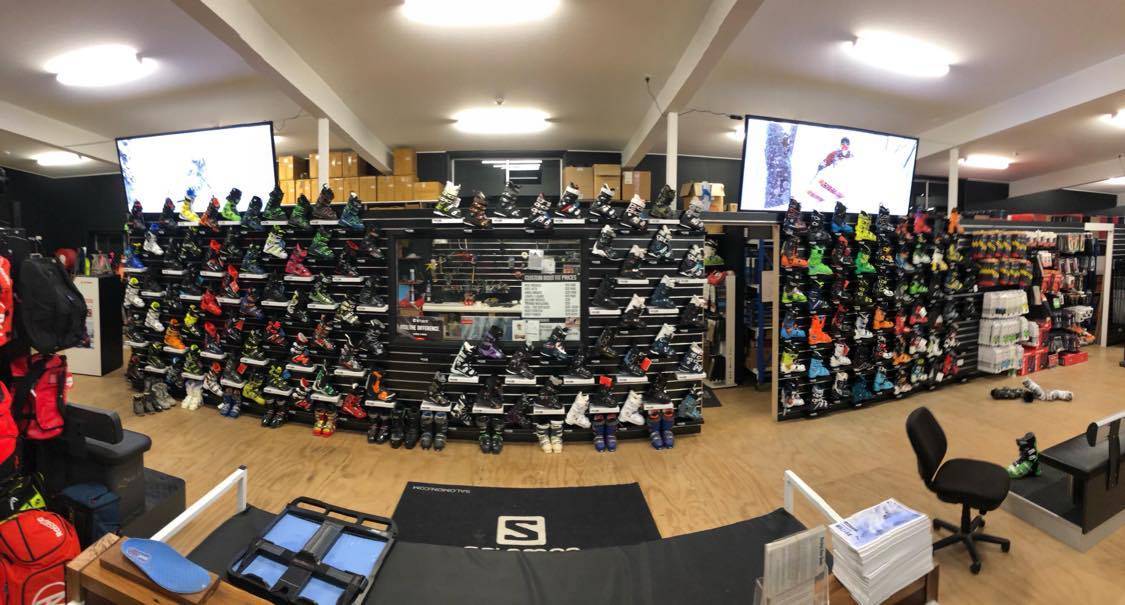 We recommend buying ski or snowboard boots before investing in skis, or nearly any other snow sports product. Put boots as a top priority purchase!
Not only are they perhaps the most influential factor in your comfort level on the snow, a properly fitted boot enhances your performance and allows you to take your skiing to the next level.
The best way to ensure a great fit is to come in-store and have a professional boot fitting. Our boot fitters can not only suggest the best boot for your foot, but also one that matches your skiing/boarding style and particular discipline. From here, we can perform a variety of alterations to the boot, foot-bed and liner in order to customise the fit to your foot perfectly. We can:
- Make custom molded orthotics/foot beds
- Adjust liners (including using heat-molding techniques)
- Perform boot stretching, volume reduction and other alterations
- Tailor bio-mechanical alignments
Furthermore, we can repair your current boots whether it be simple heel/toe replacement or other more complex procedures.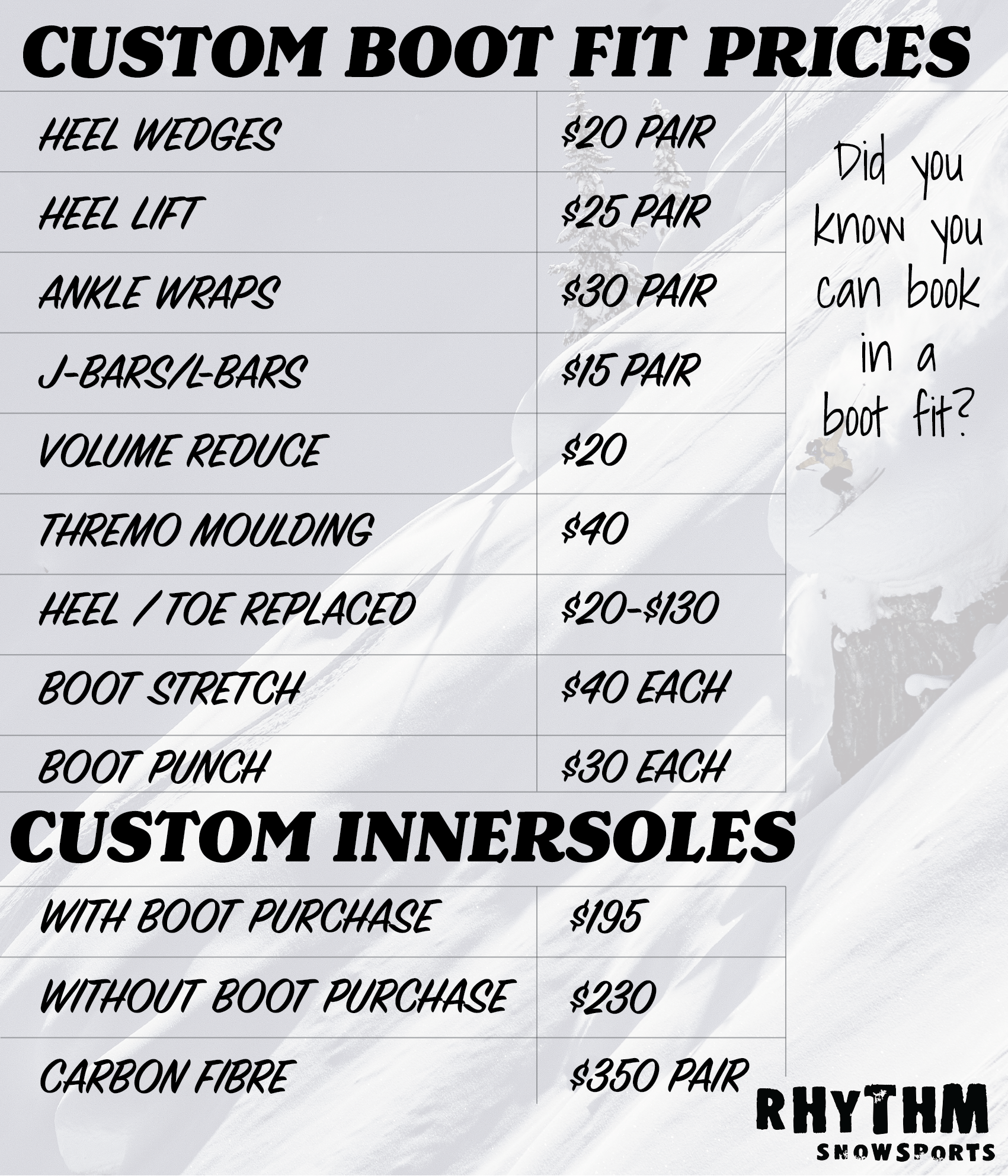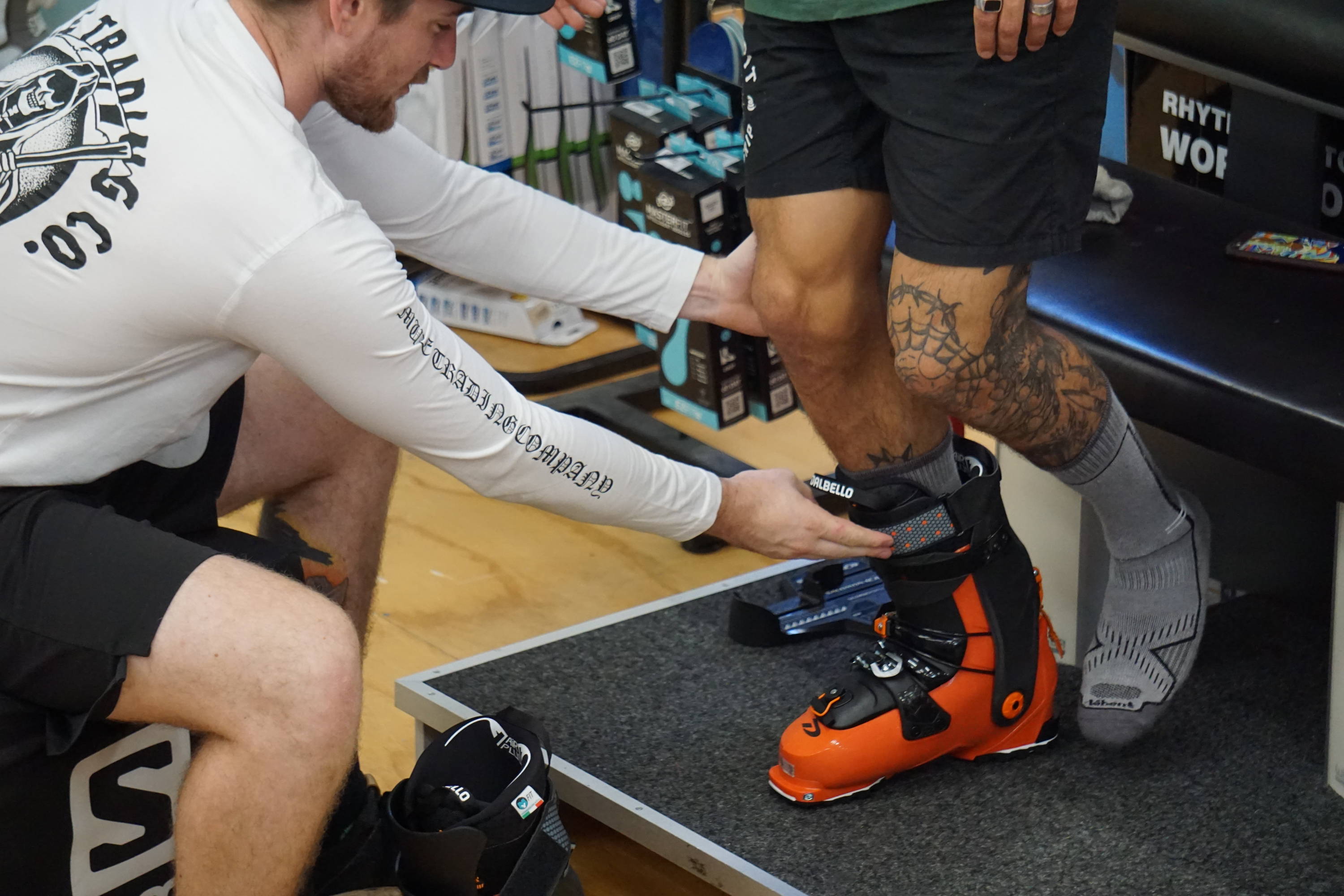 ---