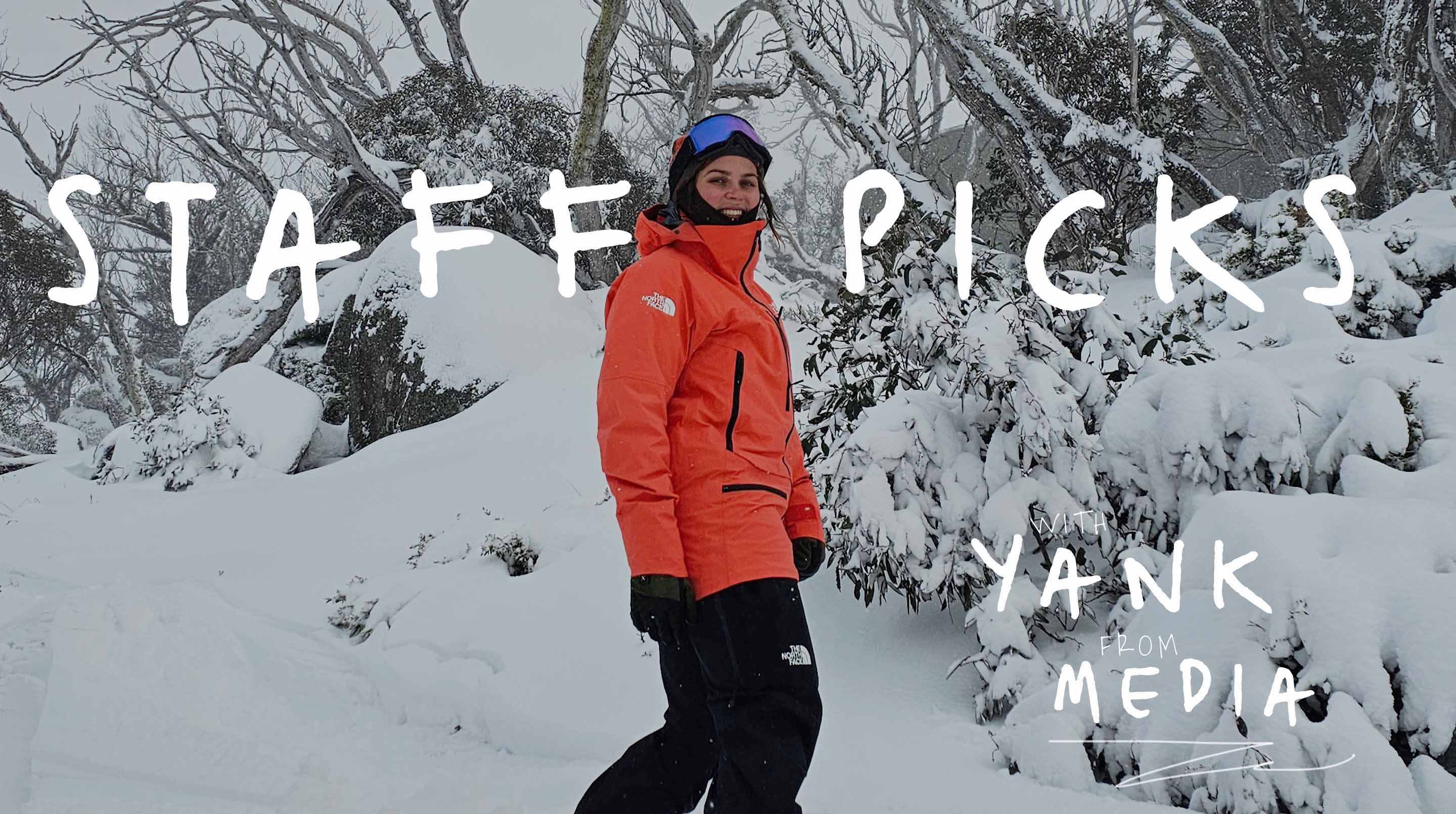 At Rhythm Snowsports, the staff are your local experts that live and breathe the mountains.
We put products to the test because we love to. And, we love to find the best fit for our customers.
THE NORTH FACE | SUMMIT VERBIER FUTURELIGHT™ JACKET
WOW! This 3 Layer FUTURELIGHT™ Jacket is a game changer. Not only does it protect you from the harsher environments you can expect on a bloody summit, it's quite flexible, allowing our bodies to move freely, which is what we want when we are skiing, boarding and climbing mountains. The Summit Series features make the price point worth it. Buy Nice, or buy twice. Wind, rain, snow and sunshine, it does it all baby!. The breathable-waterproof, seam-sealed FUTURELIGHT™ 3L shell is reinforced with Spectra® ripstop for increased durability and a longer lasting product.
Packed with zippers in well thought out places, that provide easy access and storage that won't impact the comfort and mobility of the jacket. Pairs with the bib and has a crafty little hook that latches onto the back of the bib for extra protection.
If you are a backcountry lord and are after top of the line shell jacket, this is for you.
THE NORTH FACE | summut VERBIER FUTURELIGHT™ BIB
It's perfect. Got that 3 Layer 100% Recycled FUTURELIGHT™ membrane we can trust in any condition. The zips are in all the right places, you got two secure-zip chest pockets which I find super handy. There are inner leg vents and zips on the outside of your thighs, which you can crank right open to cool down when steaming up a hill. Also makes a easy toilet access. The suspender adjustment system is done from your front left chest with a single pull, its super easy and can be tightened without taking your gear off. All pockets have gear loops and AquaGuard® Zip, and you can easily attach your Beacon in your right thigh pocket.
OYUKI | HAIKA 3-IN-1 MITT
Oyuki has designed the ultimate protection for the backcountry lords and photographers. The 3-in-1 Mitt is durable and versatile, providing multiple wearing options with the combination of the technical shell and inner glove. It is a highly functioning mitt, making changeovers out in the backcountry warm and comfortable.
The outer shell is developed with premium water resistant goatskin leather to provide a robust and durable barrier against the elements and features a super soft tricot lining so you can also wear the shell on its own.
The inner glove is made utilising technical GORE-TEX INFINIUM™ with WINDSTOPPER® material that is highly breathable. Goatskin leather reinforcements and a sticky silicon grip have been added for durability and functionality.
It's fast, stable and powerful. The Deep Fake has a Directional extra camber profile. Combined with Rides Tapered Linear Quadratic Sidecut, it has a crazy edge-hold and response. This is a premium All Mountain shredder, with enough rise to float on the deeper days (the better days). You can get some serious speed on this thing, rip through turns without washing out and ride out of big landings. I can't recommend this board enough. It has been a beast in the mixed bag of conditions we have had here in the Snowy Mountains. Ripping through hard packed groomers, rising above wet snow and holds an edge on ice.
Key Features:
- Directional Extra Camber
- Linear Quadratic Sidecut
- Sintered, Stone Ground Race Base
- Performance™ Core
- Metal Slim Walls
- Double Impact Plates
- Carbon Array 5™
- Pre-Cured Glass
- Sexy graphic
Learn more about the Deep Fake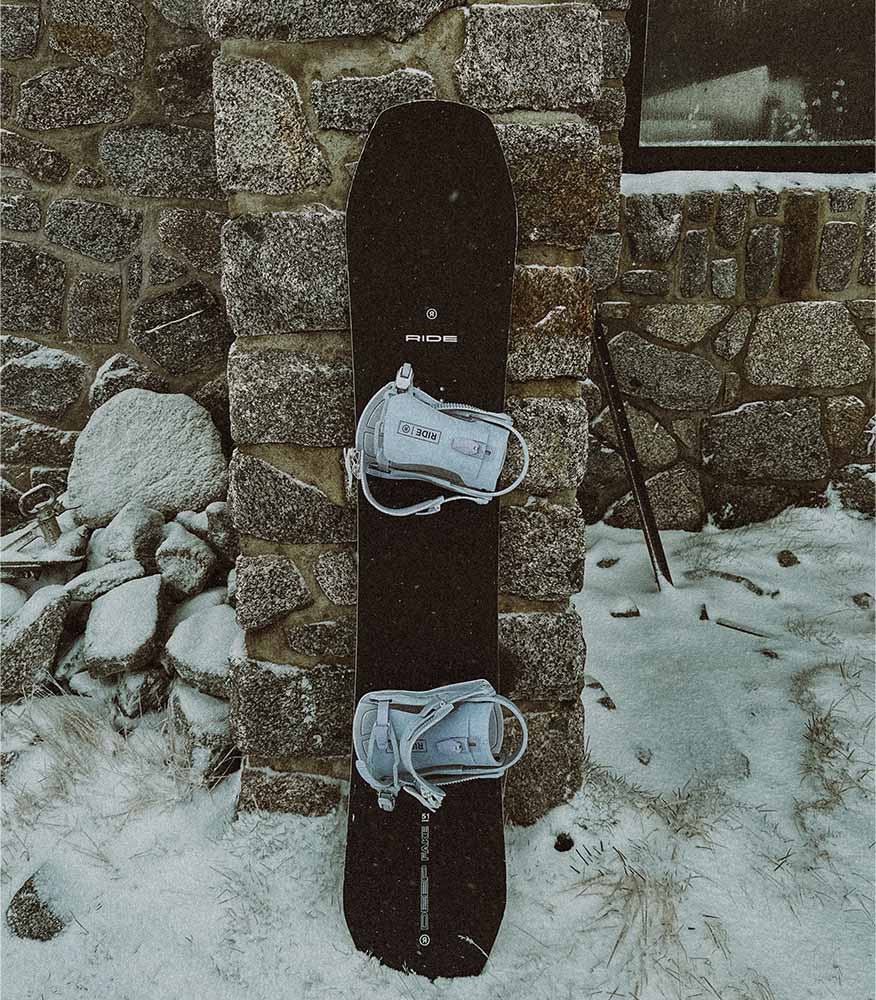 The Insane lives up to its name. The stiffest boot I have landed my feet in. The all-new H4 BOA® Focus Fit System provides the ultimate heel stability and hold. You are locked into the most responsive boot for freeriding. Even in the backcountry - no fatigue, all day comfort and dry.
Recommended for advance to expert riders who want to ride fast and hard. If that is you, get a pair and match it with a stiff board and bindings.

Key Features:
- 10/10 FLEX
- H4 BOA® Focus Fit System
- IN2GRATED™
- Articulated Cuff
- 3D Formed Tongue
- Removable Liner.
- Impacto™ Insole

A finely tuned stiff binding that cares for you. The Air Dampening feature sucks up the hard landings to protect your body. The 3° Canted Footbed puts your body in the most ergonomic position on the board. Do I need to go on? The straps have cable reinforced connectors and rackets to prevent stretch and breakage. That's some good security.
Key Features:
- Stealth Air Base Frame + AIR Dampening
- Pro High backs
- 3° Canted Footbed
- 2x4 Mini Disc with Angle Lock Feature
- Board Saver Technology
- Premium Locked Down Ankle Strap
- Übergrip Toe Strap with Vibram EcoStep rubber
- Cable Reinforced Connectors and Ratchets
MORE FROM THE RHYTHM BLOG