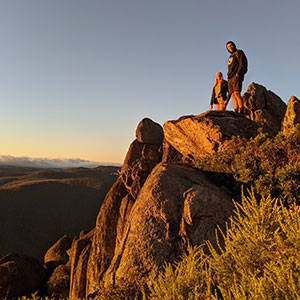 Bush walking in the pristine alpine National Park is like no other in NSW. Try backcountry camping or simply enjoy a scenic walk to the top of Australia on
Mount Koscisuzko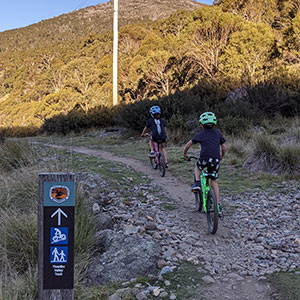 From full on downhill mountain biking at Thredbo to gentle family fun rides along Lake Jindabyne there is a bike ride for everyone. The Snowy Mountains are the mecca for family bike adventures
See the mountains the way Banjo Patterson did, on horseback you and family can experience a unique perspective deep in the country with
Thredbo Valley Horse Riding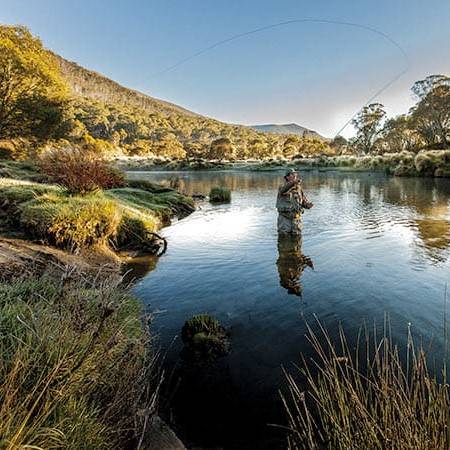 Fishing, Water Skiing, Swimming and Stand Up Paddleboarding make up just a few of the epic adventures available in Thredbo River and Jindabyne
"LET YOUR IMAGINATION BE YOUR TRAVEL GUIDE"
From budget to luxury accommodation
With a major surge in domestic travel the accommodation industry has risen to the challenge and the Snowy Mountains offer a huge range of options from basic camping, affordable lodges and luxury stays to ensure you see the alpine region whatever your holiday style is.
We've selected some of our favourite places on offer in Jindabyne, Thredbo and the Alpine Way. No matter how you choose to stay in the Snowy Mountains you're in for an unforgettable experience.
Groups can often find discount accommodation during summer as there is an abundance of accommodation options from self contained, hotels, lodges and all inclusive resort style with dinners or breakfast options. With the majority of traffic visiting the region during the snow season plenty of accommodaiton providers offer big discounts on off peak travel times.
You will still see towns buzzing with travellers throughout holiday periods so if you want to travel then be sure to book early to avoid disappointment.
Freaks of nature glamping
Just 10 minutes from Jindabyne town centre the folks @ Freaks of Nature have curated an experience like no other in the Snowy Mountains.
A quality eco-tourist glamping experience in a sustainable setting for people to reconnect with the ones they love and recharge their body and soul through nature. Being 100% off grid forces you to get back to basics.


Book via AirBnB and stay on a private an secluded property overlooking the Snowy River and only a short drive to restaurants, shops and activities.
Sample the Snowy Mountains
finest restaurants and eats
From cheap eats on the go to fine dining.
Summer gear to get you outdoors
Posted by Shopify API on