AVALANCHE SAFETY TRAINING 1 WITH SNOW SAFETY
Avalanches, in Australia? Believe it or not, they can happen. Maybe not to the extent they do in Europe or Canada, but size 1 or 2 avalanches still occur in our backyard. With our average two to three metres of snow we receive per year, it might not be so intimidating for your seasonal BC explorer...BUT when you're new to the terrain, you need to know what to look out for to keep out of dangerous situations.
With rapid change of temperatures, throw in some rain, strong wind and a lot of snow fall in a short period of time...avalanches do occur in the Aus backcountry and its best to know what to be wary of to keep yourself, mates, family, or even fellow backcountry enthusiast you meet while you're out and about safe.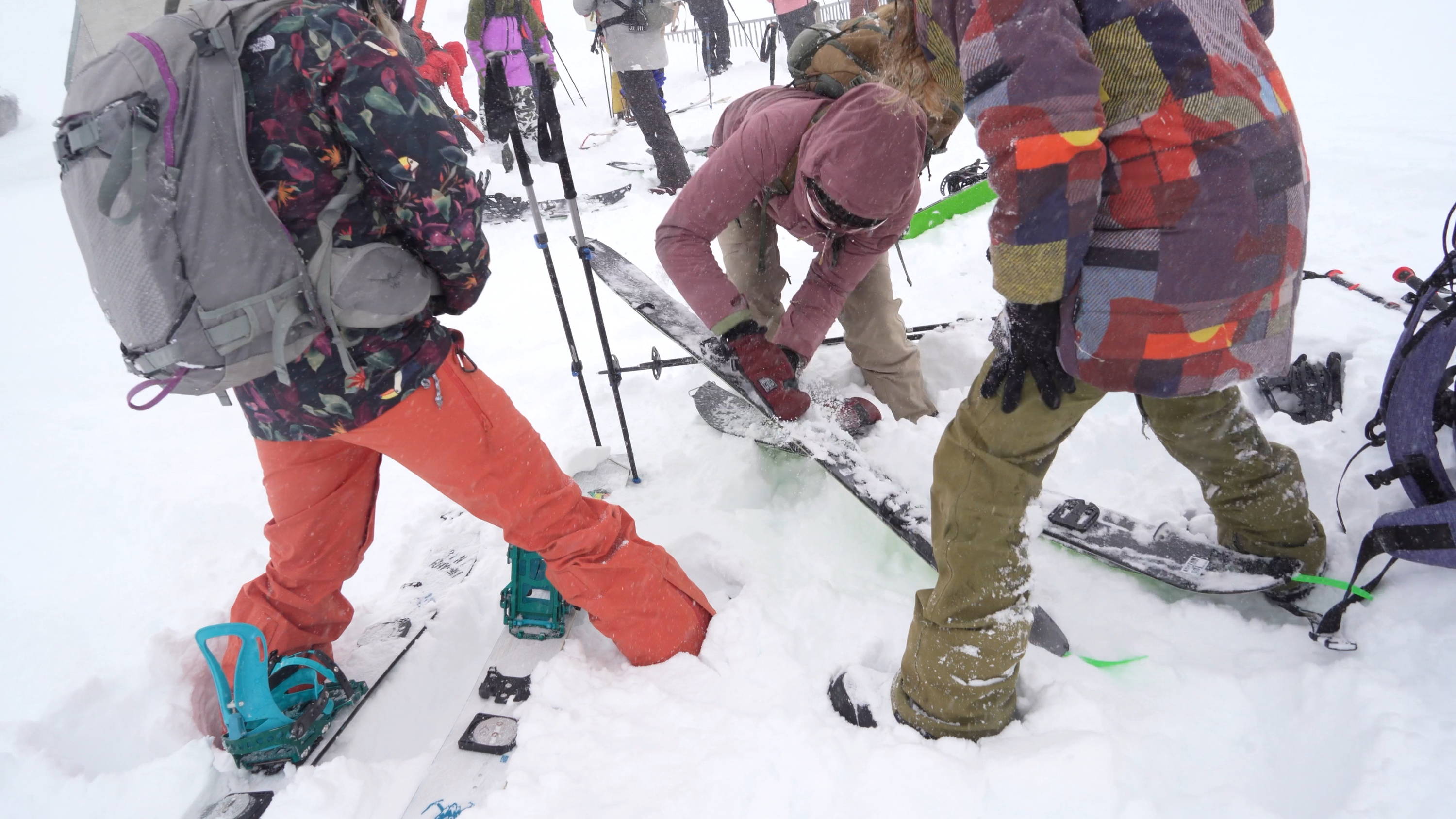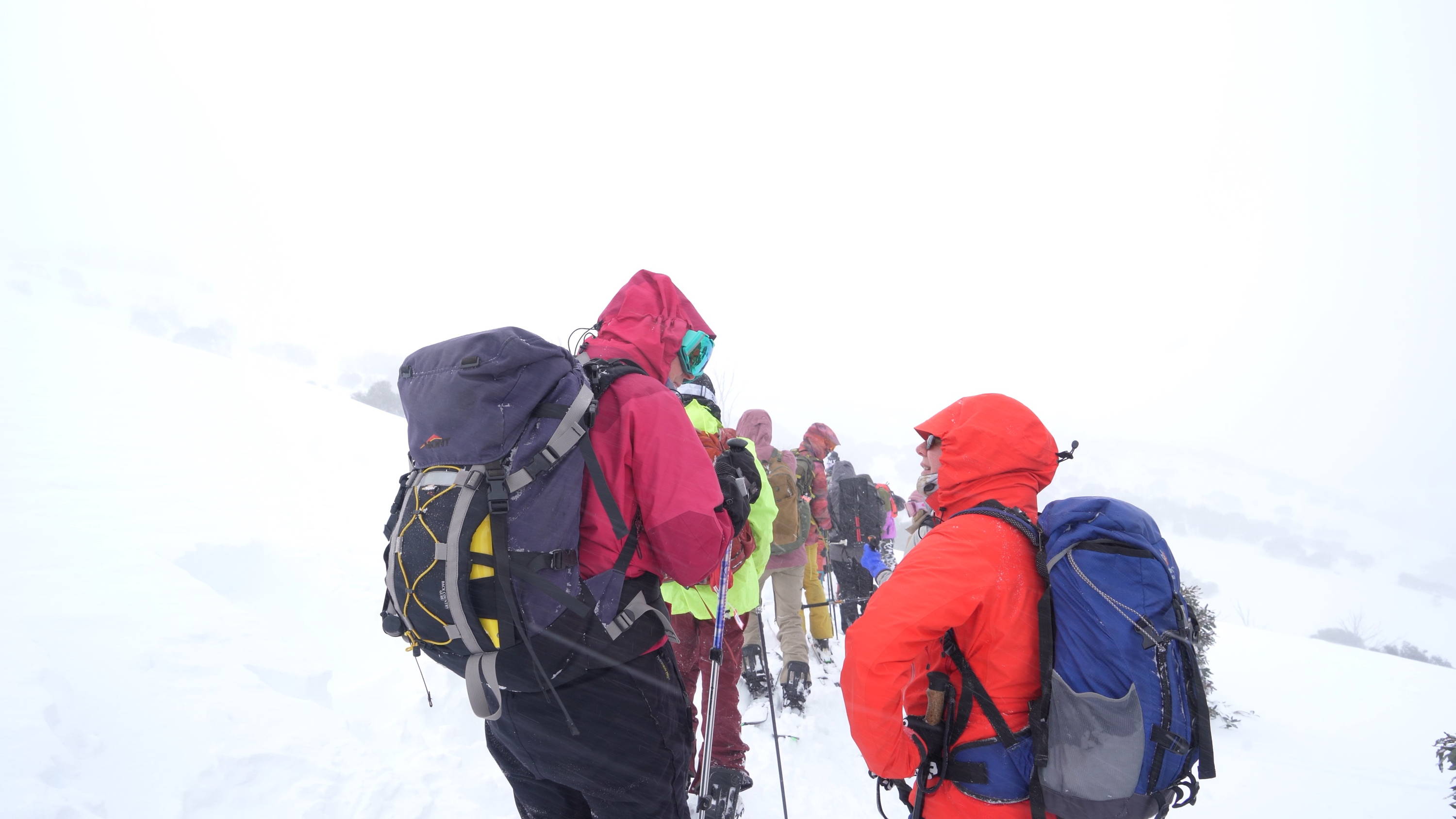 Being a weekend warrior for a few years, I thought being out of resort was for the Travis Rices' and Helen Schettini's of the world. I had no idea this world was accessible to the general snowsports enthusiasts. After beginning to work at Rhythm, and hearing the terms "touring" and "splitboarding" thrown around by a bunch of powder hungry individuals, I knew this was something I wanted to learn more about, and that I needed to get into an AST1 course.
There's a big responsibility being out of resort, and being new to it without much experience, I wanted to make sure I had done my training and had the correct safety gear to take out with me, so that if there was an accident - I had some sort of idea and would be able to help out.
Or be saved if it came to that.
Snow Safety provides the course from Avalanche Canada, which sets the global standard for Avalanche Safety Training. Adam West, who runs Snow Safety and the courses, teaches you how to make a decisions based on the factors that increase the risk of an avalanche occurring. Adam spends his days out in the BC, digging pits and reporting what he finds on Avalanche Australia (links are down the bottom). This means you can follow their Instagram, or check their website and find out what the experts are seeing out in the mountains.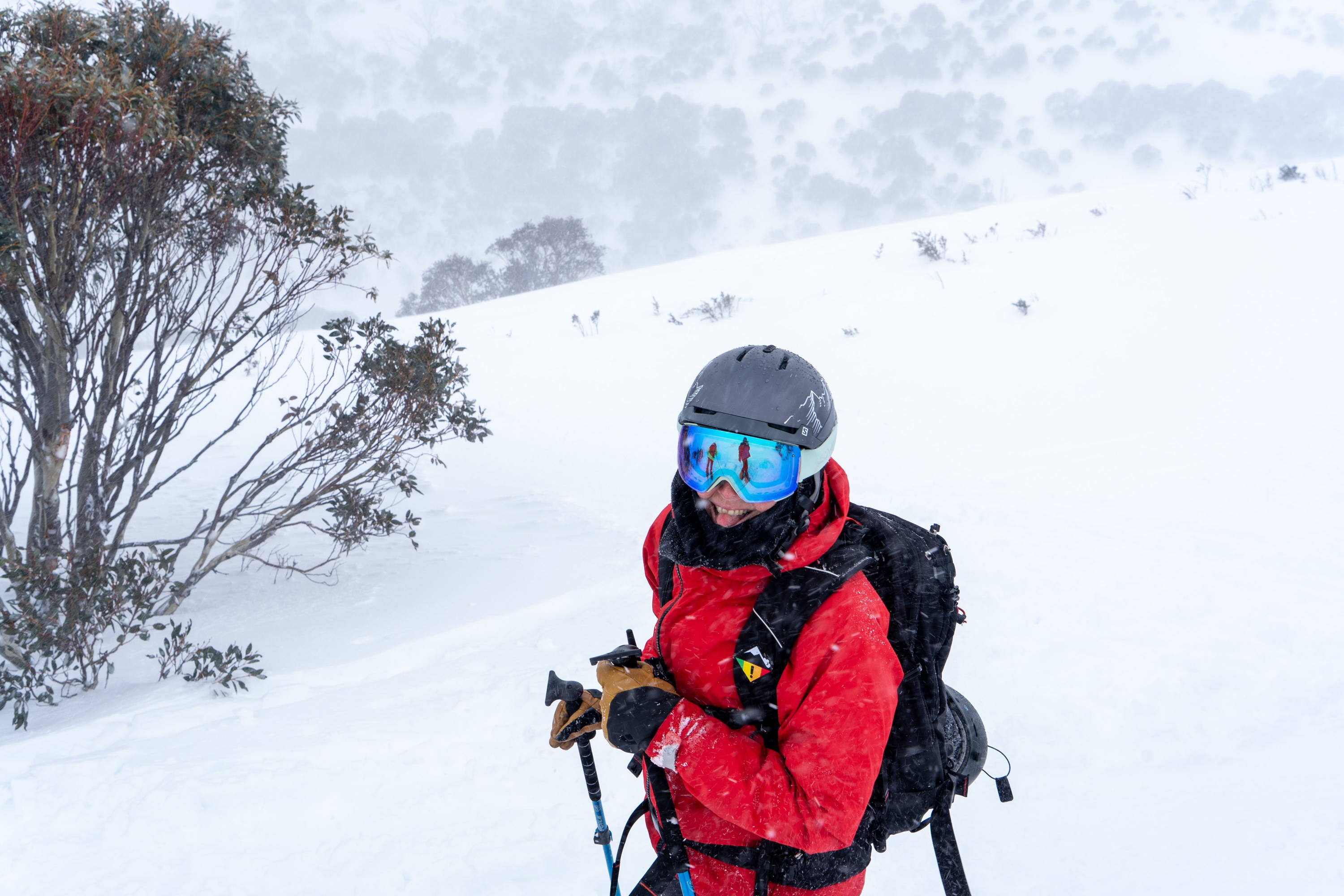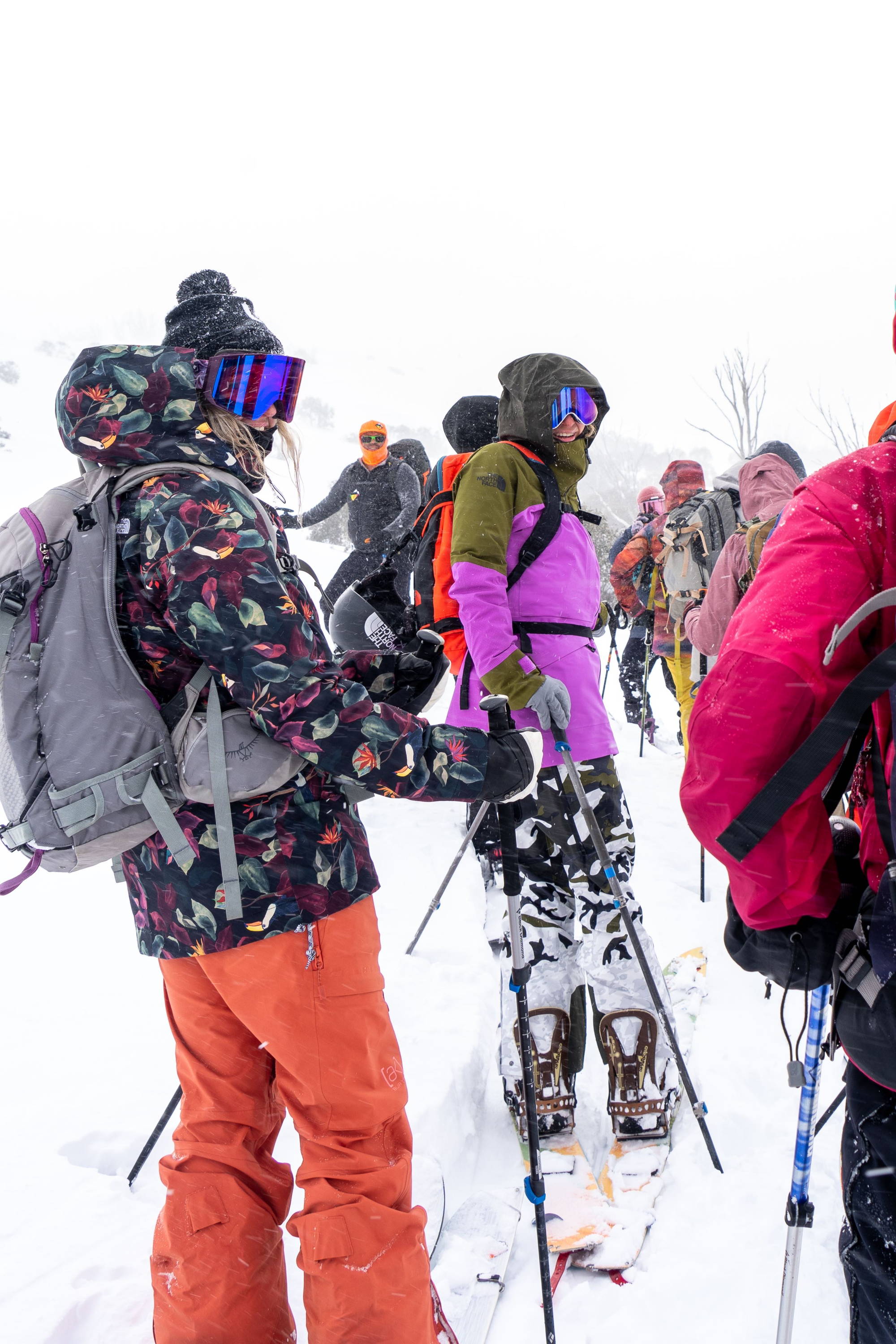 Leonie Wohl, IG @littlewohl
Michaela Davis-Meehan, IG @michaeladavismeehan
I put my name down for the Womens in the Backcountry weekend, which included free ride world champ, Michaela Davis-Meehan as a host. Meeting such a big name in the Australian snow industry, and seeing how passionate she is about being safe in the backcountry and encouraging women to get out there, and do the same.
There are a lot of great women in the Aus BC community, including our good friend and Rhythm Ambassador, Leonie Wohl. Leonie jumped in on the practical day to help Adam and his team take so many women into Guthega, leading the way and teaching us the tricks of the trade of when it comes to transitioning from skins on, to skins off.
It was really inspiring!
Being in an all female course was unreal, it was great being able to connect with like-minded women and finding it a really comfortable environment to ask questions or put your hand up to have a go. We just had 40cm+ of fresh snow, so digging the pits and being able to see the layers of what is underneath the fresh stuff was really eye opening - there's so much more science behind it then I realised.
After completing the course, you begin to understand how dangerous it can be to be out of resort lines with no ski patrol there to save you and your mates.
There's a lot of learning in the two days, and it's definitely worth while. Putting all the knowledge you learn from the theory side of the course, to then take it out onto the snow at Guthega was incredible!
Over the two days, you get opportunities to pull out your beacon, probe and shovel and put them to practical tests. The team from Snow Safety show you how to use this equipment and teach how to use it sufficiently when there are time demands of saving someones life.
Being put in these scenarios really put you to the test, and are really helpful in giving you an insight on how you would go about saving someone, or many victims in an avalanche terrain scenario.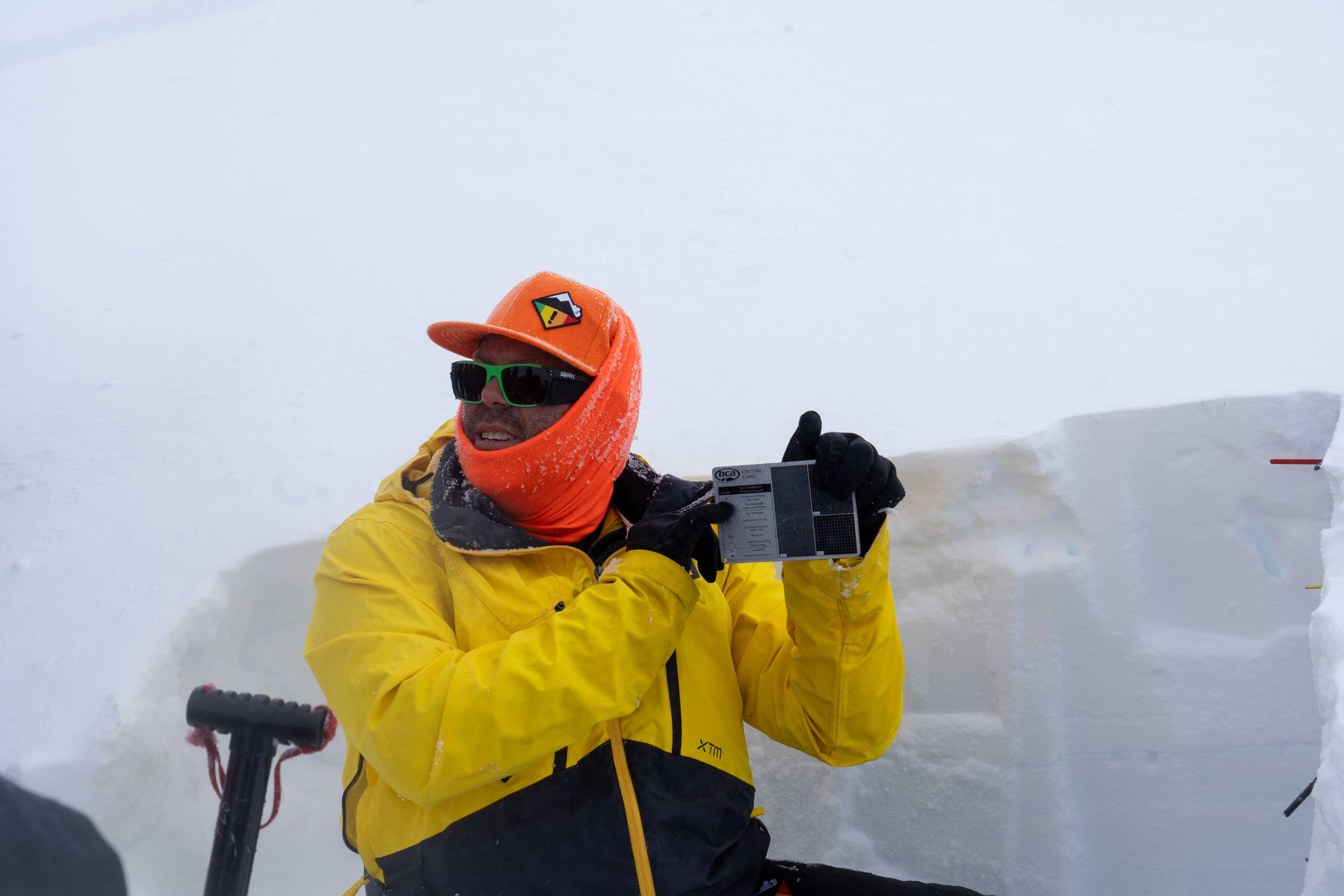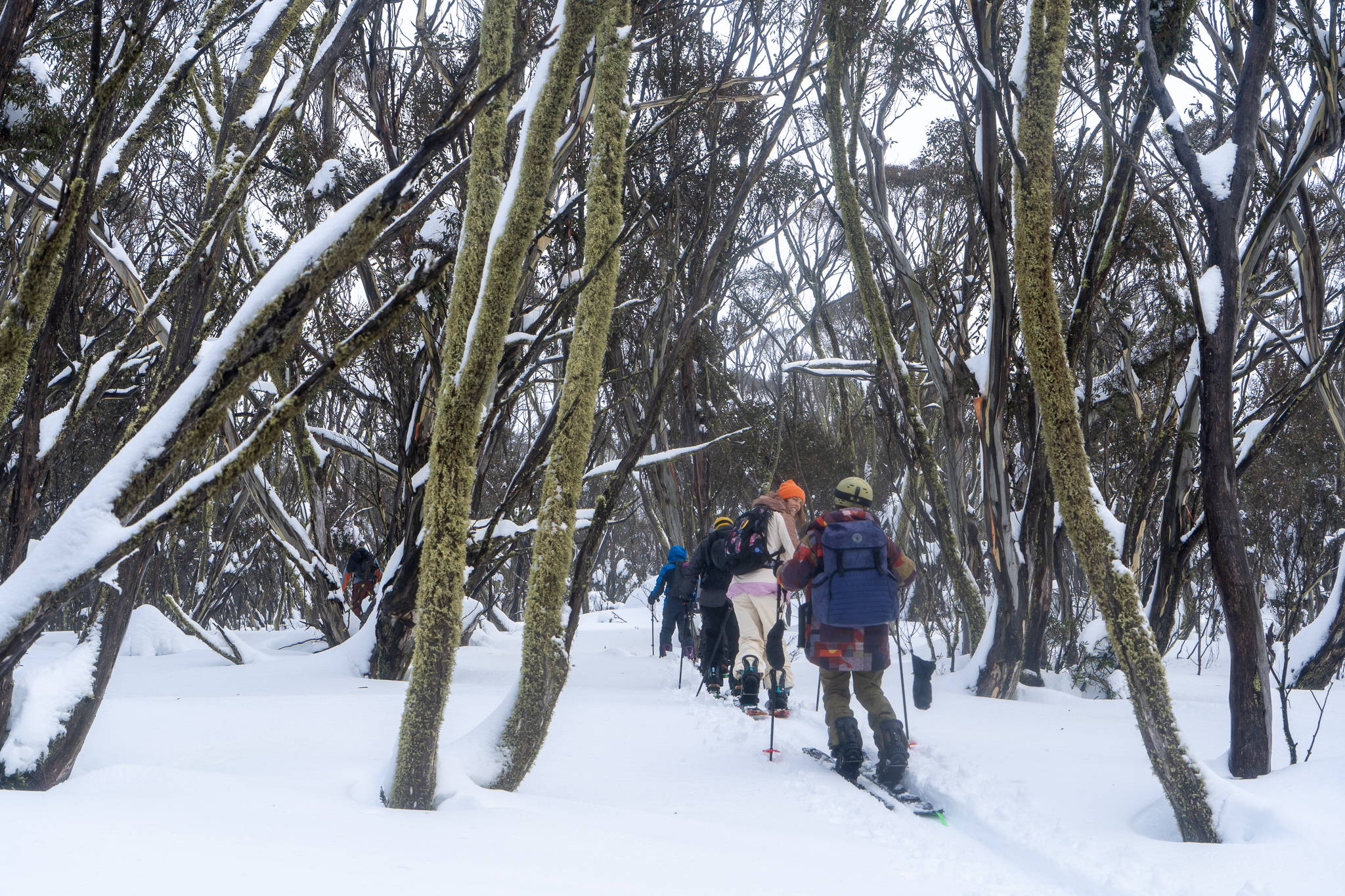 With the training days coming to an end, there was still one exceptional day to be had on the Monday. Despite the weather being windy, wet and quite wild in some parts - being in the backcountry with our own Torah Bright was unreal!
Walking up Dead Horse Gap, chatting to one of our longest team riders and Olympic medalist was a very humbling experience. It was an opportunity I am so grateful to have been able to tag along. Getting some BC laps with some exception women who came on the tour, being guided by some of the most knowledgeable locals Adam and Tim, sharing snacks and stories with Torah was exceptional, even with the weather!
Be sure to look out for next years Women in the BC weekend
and your opportunity to go touring with Torah Bright!
With further training of AST2, Alpine First Aid, Snow Mountaineering, and a few others, Snow Safety does it all no matter what you want to learn about. Courses are in NSW and VIC, and be sure to book in early,

A huge thanks to Adam West for running these courses, and the team Michaela, Leonie, Jaquie and Timmy for guiding and assisting where we needed. Also a big thanks to Adam Klump also for sorting out the splitboard hire for the women on the tour!
If you're wanting to get into an introductory split-board, BC or camping course, Adam and Adam also run Snowy Mountains Collective. Check them out!
Posted by Shopify API on