where to stay in the snowy mountains winter 2021
Where to stay in winter? There is so many options - should you stay on hill at one of the resorts, and taste what it's like to live on snow for your holiday? Or stay in Jindabyne and see what the town has to offer with the pubs, bars and restaurants in town? Theres also the options of lodge stays, self contained apartments, rooms with just a couple beds, hotels, pub stays and air BNB's.
So, many, options. So lets break it down for you!
Self contained apartments

This type of accomodation is for the types who enjoy cooking their own food and having loads of down time after a big day of riding. There are loads of these all around the area with some being luxury finds to more budget stays for just the essentials for a quick weekend trip.
Lodges
Who doesn't love waking up to a buffet breakfast already made, be able to eat and pack your stuff to head out to the hill? You'll find most lodges include some sort of breakfast, and maybe even dinner if you find a right one. These stays are easy for quiet nights in, to get up early to make the most of the next day.
Pub and Hotel
These kind of stays are excellent if you're into grabbing a beer right downstairs after getting back from the hill and max 'laxing. Order dinner in the restaurant or to your door with room service. The ultimate type of accomodation if you're into seeing what the town has to offer and be out and about. In Jindabyne, The Banjo Patterson Inn and Lake Jindabyne Hotel are two of the most popular pubs that have accomodation on sight. Out of town there is The Station which has a pub and some eateries too.
Walking straight to the lifts after breakfast, or even hopping straight onto your board or skis straight out of the door is something else. Saving time in the day from driving up and down the mountain can be crucial to getting those first turns and missing the traffic, then being back in your accommodation straight after to rest those legs. The luxury of staying on resort does come with more of a price tag.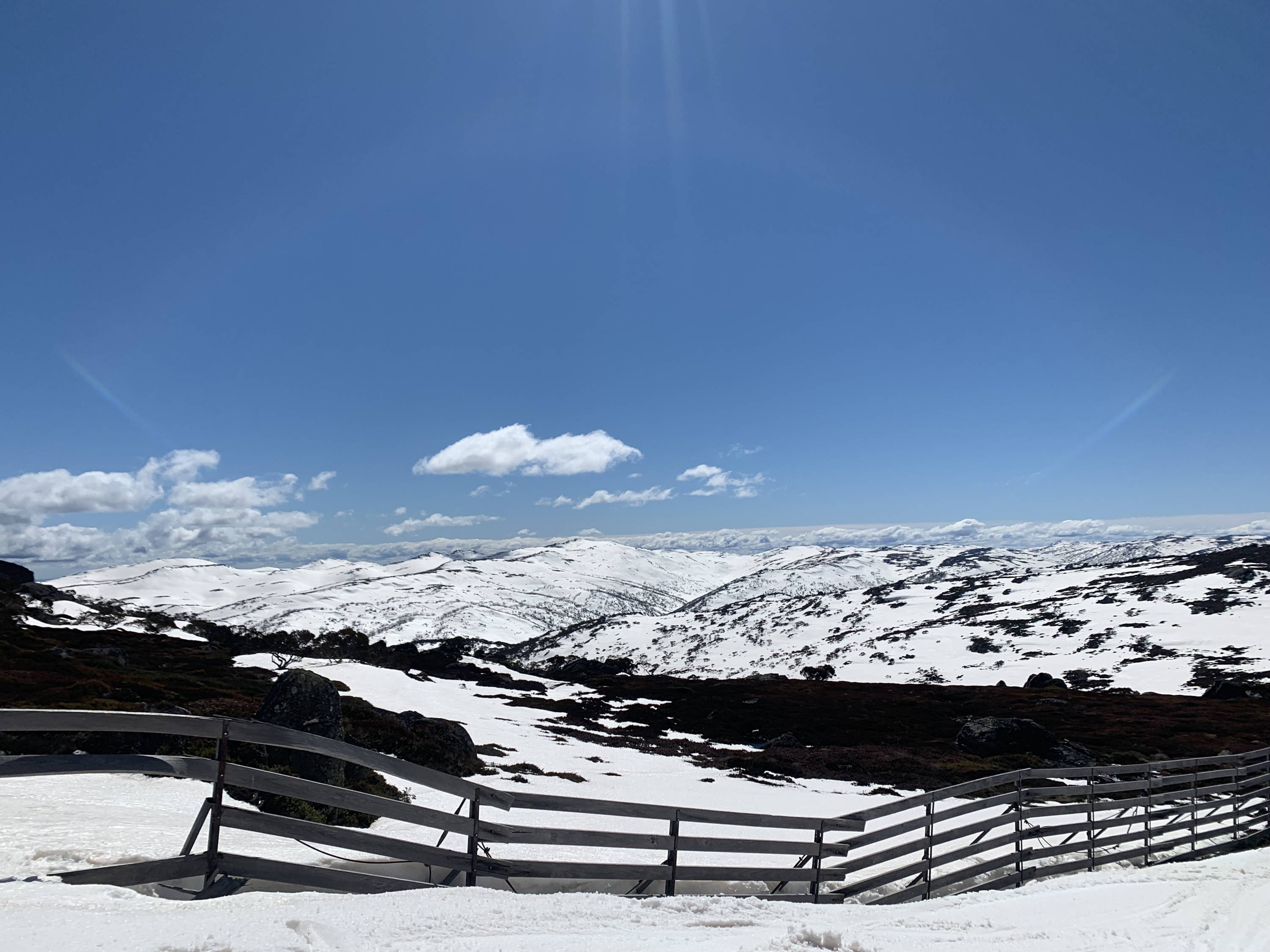 Staying off snow can save bit of coin in your pocket, and will also allow you to explore the beautiful town of Jindy and surrounds. Accomodation in town can be less than half the price of staying on snow, and if you get a self contained apartment you have the opportunity to save even more cash by doing your groceries at the town supermarket and making your meals yourself.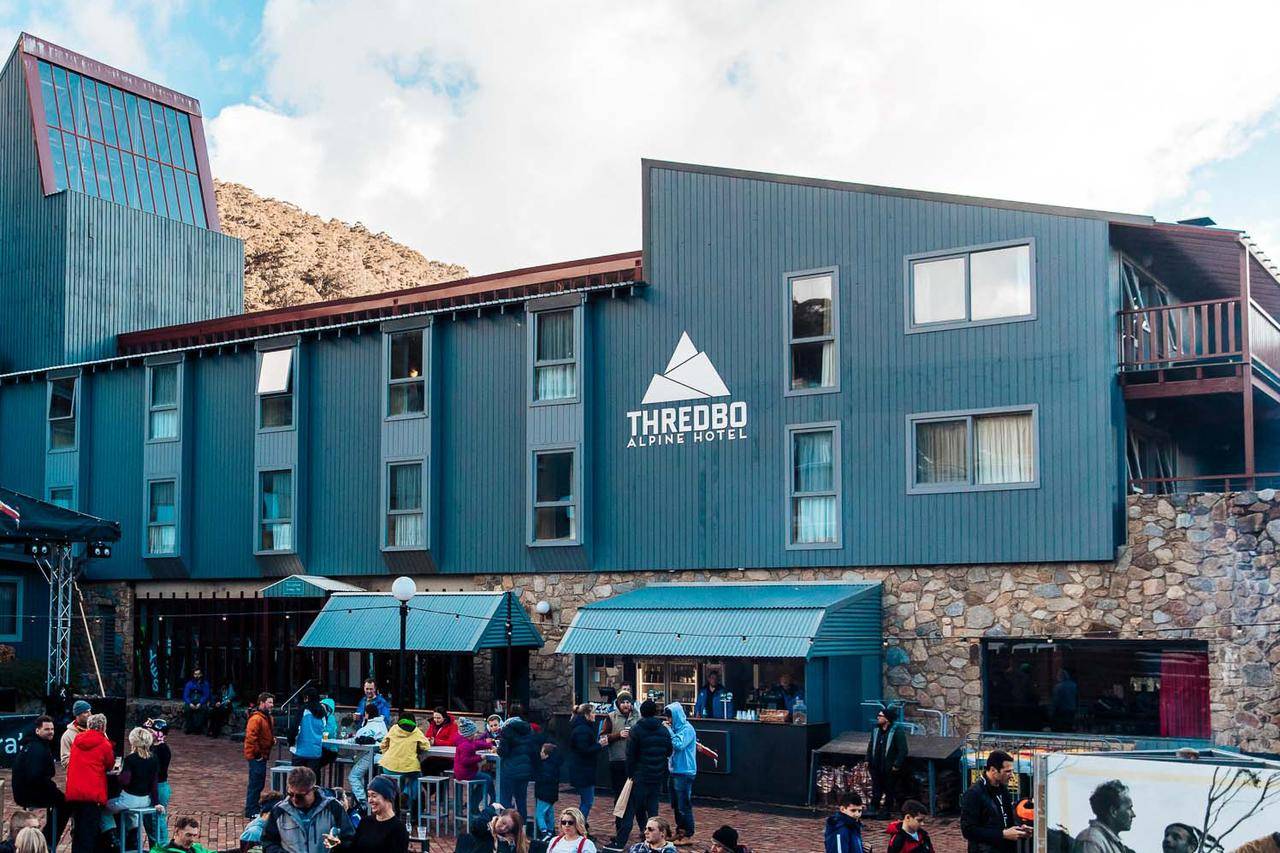 THE ALPINE HOTEL, THREDBO
Thredbo is not only the highest reachable point in Australian resorts, but it also has a great nightlife and thriving village to spend your post-riding apres at. Regardless of being into apres or not, there is more to Thredbo than just skiing and the excellent bars and restaurants. They have a leisure centre with a pool, gym facilities, a squash court for those who like to keep their bodies moving or rehabilitating after a day on the hill. Also, after a snowstorm the village is beautiful, filled with white snow. Thredbo also has a shuttle bus running from one end of the village to the other, with a lift to go up to the mountain at both ends too.

Perisher is our biggest resort in the country with accomodation being placed over the mountain from Front Valley, Smiggin Holes and in-between. There's the option to get the ski-tube and which means you don't require a Kosciusko national parks pass for your car, which is needed for every day you're driving up and in the mountain. The ski tube has certain times allowed for guests with luggage, and over-snow vehicles to take you up to your accomodation.

SMIGGINS HOTEL & CHALET APARTMENTS, PERISHER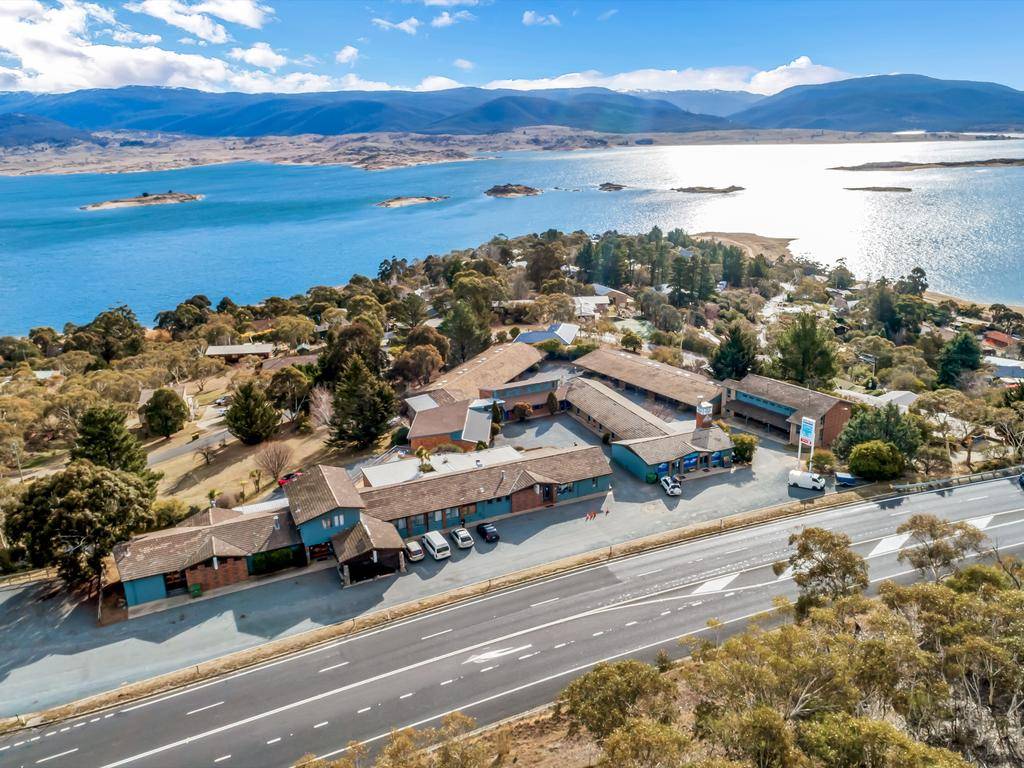 Jindabyne is the closest town from the resorts, surrounded by a beautiful lake and mountains. Staying in town has its benefits - a Woolworths, loads of options to eat out and in a walk of playing games of frolf, lake strolls and walking distance to restaurants or bars. There's so many different places to eat in town with Mexican, Japanese, Italian, Thai, a classic pub feed and more depending what you're in the mood for,
There's so many other options around Jindabyne with beautiful accomodation, like Alpine Way up to Thredbo, around Crackenback at the resort. Crackenback resort is next to the ski tube if your heading to perisher or half way up the mountain to Thredbo. There is also the other side of Jindabyne like Barry Way at The Station or East Jindabyne, such as the East Lake Travellers with great views of Jindy.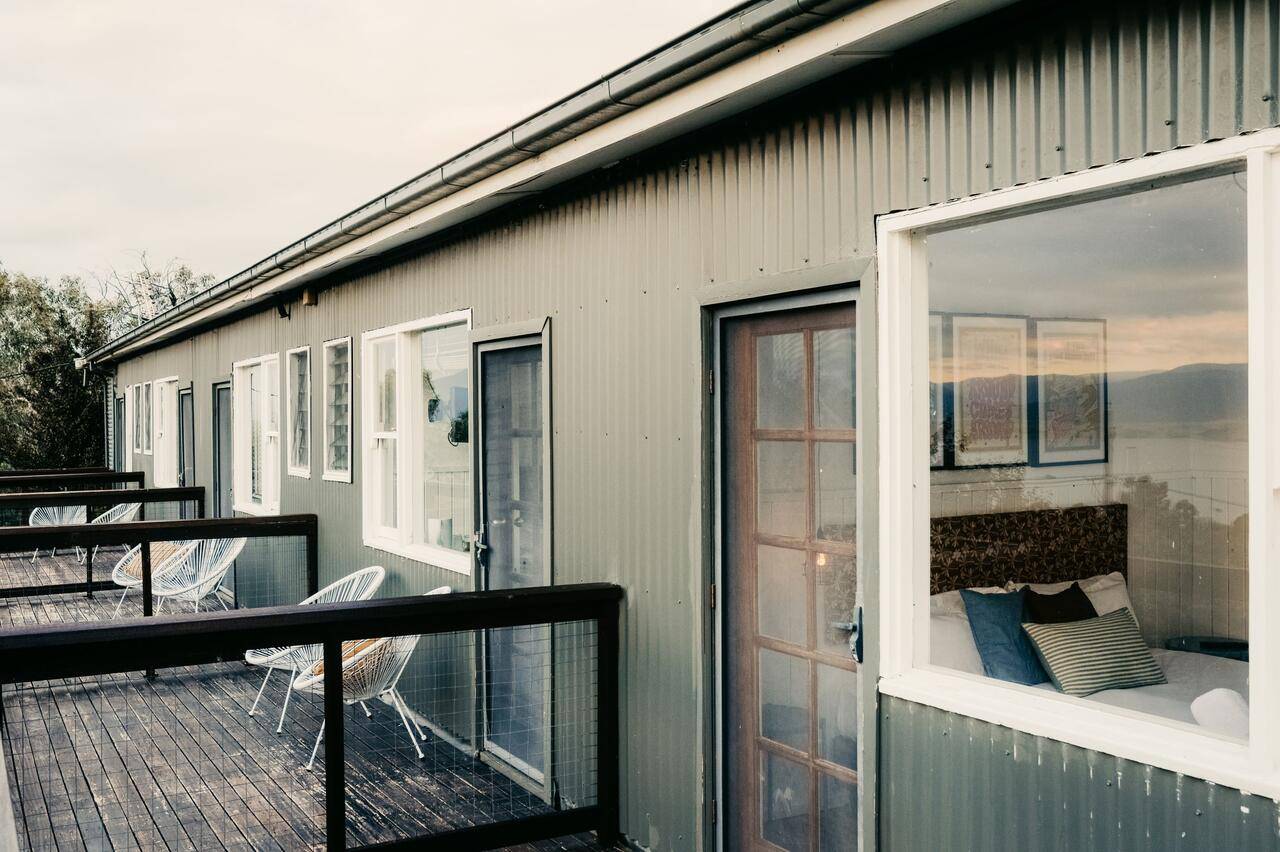 EAST LAKE TRAVELLERS LODGE, EAST JINDABYNE
Posted by Shopify API on