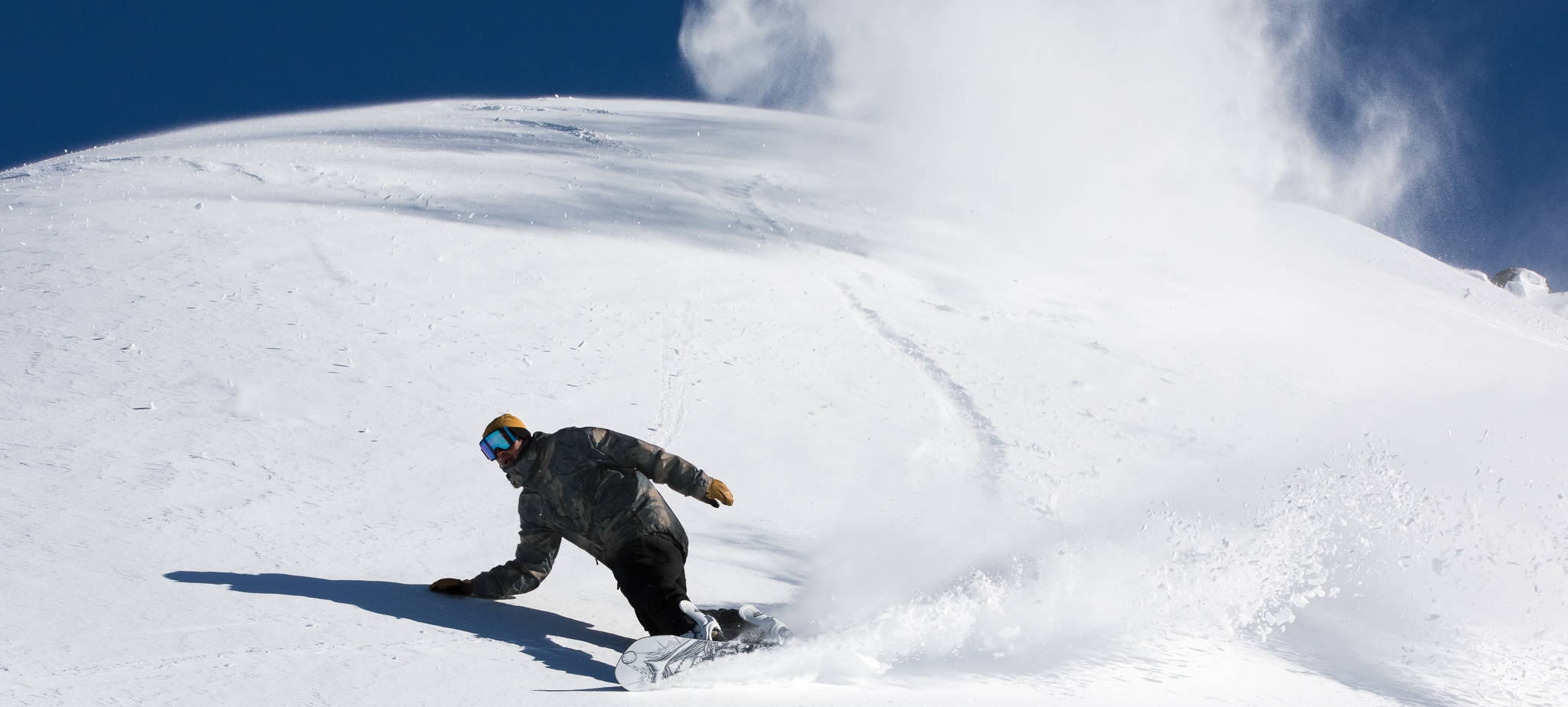 WHAT SNOWBOARD SIZE IS RIGHT FOR ME?
Your weight and boot size are the two critical components for finding the right size snowboard, these days the camber of the snowboard also plays a huge role on how the board will perform under feet, full cambers, rockers, bananas, tampered , flying v, there are many different boards out there to suit many different riding styles and levels. So have a read of the below, phone us or come in store and our knowledgable staff will guide you to your best and most suitable options.
So the first question, what is my boot size ? (if you are still wearing your 10 year old boots then they are most probably a size or two bigger than any recent current model).
Generally speaking if you have Size 11 and up you will be looking for a wide specific board. So make sure you look at wide models or models that have wide version with in that models size range.
WAIST WIDTH : How do I pick the width of my snowboard?
More than a snowboard's length, you need to consider the waist width. Your boot size designates your binding size, and the relationship between your binding and board determines edge-to-edge control and toe drag. If your board has a larger waist width than you need, you'll have a harder time transitioning from edge to edge and controlling your turns. If your board's waist width is too small, you run the risk of dragging your toes or heels against the snow in deeper turns.
WEIGHT: What is your weight compared to flex rating?
Each snowboard size comes with recommended weight minimums and maximums, usually listed on the board's sticker or in its product info. Within the range identified, the board should perform as intended. Note: this range is a suggestion, and if you find yourself outside of the range, it's okay. Typically, if you're under the weight range, the board might be a bit stiffer. Conversely if you're over the weight range, your deck might ride a little softer. The softer the board under feet will make a forgiving ride but will be more unstable at higher speeds, so if you're in the beginner stage having a soft board under feet can be an advantage.But the reason why we all love snowboarding is how quick we get good at it, so getting the right flex from the get go is key. Also to note is your future preferred riding style or background coming into the sport, say if you were a skateboarder all your life, our guess is that rails and park will be a a future direction for you. So a shorter softer board would suit your expectations over a longer stiffer board but remember: just like snowboarding, your board size is a personal preference.
HEIGHT: How to pick the length of your snowboard?
The next thing to determine your snowboard size is your riding style. The most common principle is picking a snowboard between your chin and your nose. Shorter boards are great for ground tricks and park lovers as they provide you with more manoeuvrability, lighter, easier to spin and press. Freestyles lovers who like big jumps and half pipe, you still need a short board but a bit longer than the ground trick lovers one. A longer board (with longer running length, and more effective edge) is great for backcountry and free riding because it could offer more stability at higher speed and float better on powder.
Generally speaking, we recommend:
Checking the manufacturer's suggested size chart base on your height and length.
Freestyle (BUTTER/ JIBBING/ RAILS/ PARK RATS) – the shortest & softest within the range (more manoeuvrable).
Freestyle (Jumpers and half pipe) – 1 to 2 cm longer than a jib/rail board.
All mountain (you want to do a bit of everything) – go for the mid range boards.
Freeride (the whole mountain is your playground, may ride on a lot of powder and carving – go for those longer end one (more stable at higher speed).
For sure, it's impossible to have a fixed standard of size/ flex/ shape/ profile that is most suitable for a rider, at the end of the day, it's your own choice based on your own style and preferences.
CAMBER / FLAT / ROCKER / HYBRID : What profile on a Snowboard is right for me ?
If you are a beginner: These boards curve upwards towards the nose and tail in a kind of banana shape. The angle of the reverse camber and the point at which it starts varies from brand to brand. Great for beginners as they're more manoeuvrable and less likely to catch an edge.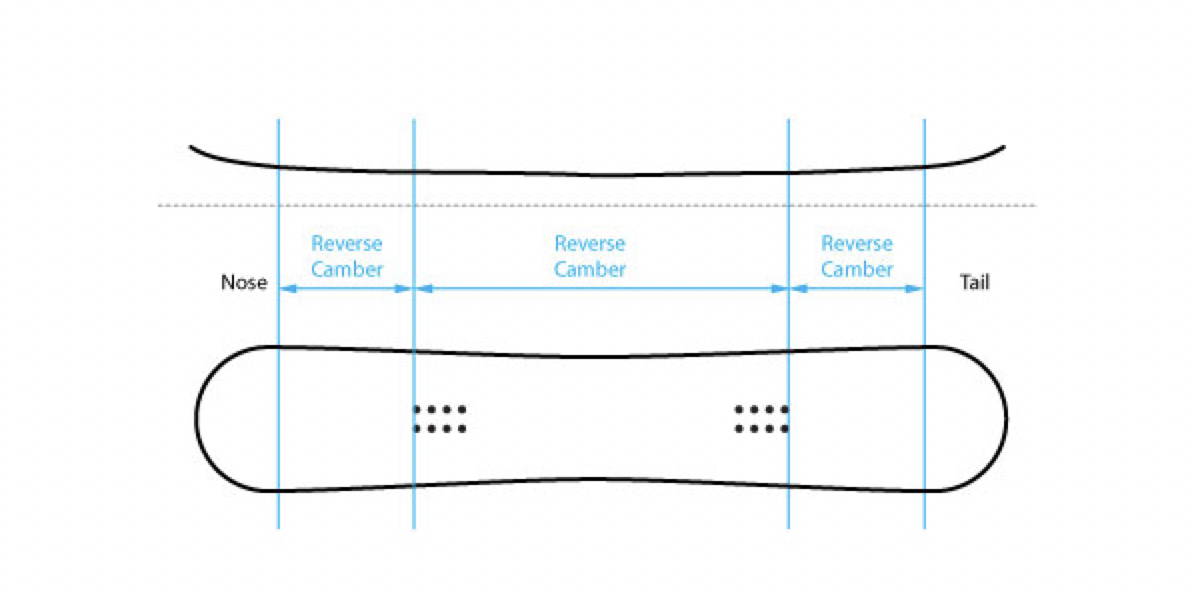 FLYING V & HYBRIDS PROFILES
A blend of camber and rocker performance offers the best of both worlds. Rocker overall, including between and outside your feet, enhances playfulness and float. Underneath your feet, subtle camber zones focus edge-control for crisp snap, added pop and powerful turns.
This camber profile makes for a playful but still aggressive enough for all mountain on & off piste performance .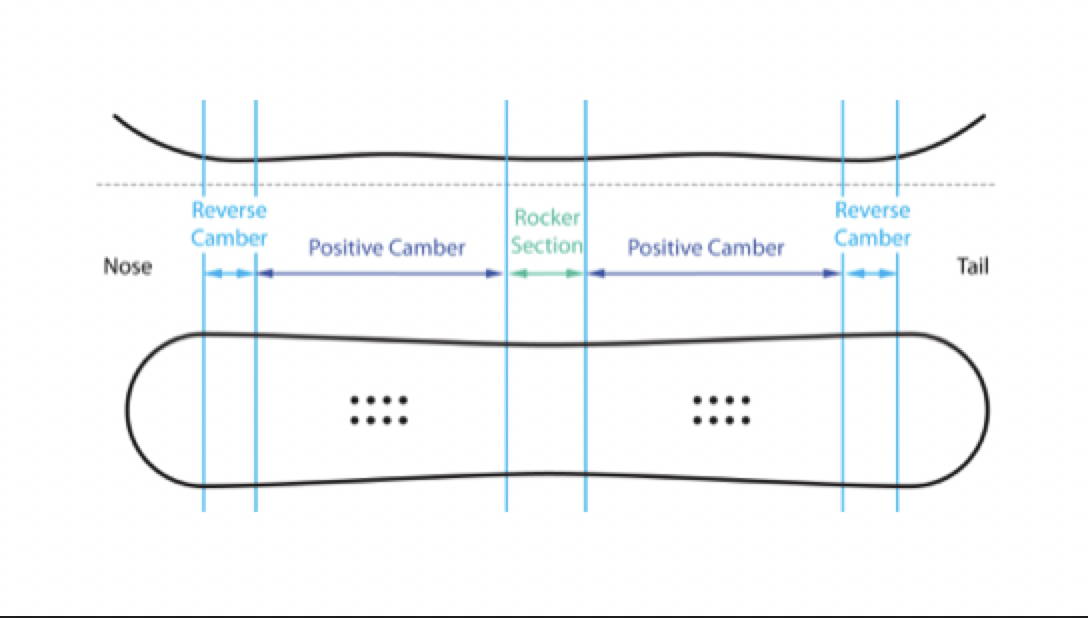 Phone: 02 6452 2303
Fax: 02 6452 2373
Email us at CustomerService@RhythmSnowSports.com.au, or submit the form below and we'll get back to you as soon as we can.
You are in advanced mode.
You can turn it off in left sidebar. To use advanced options, you will need to enter your own Google Maps API Key.
Get Google API Key
Posted by Shopify API on