volcom artist, OzzIE Wright
2021 brings a change to the front of the Rhythm Snowsports store in Cooma, like every year. Bringing an artwork with a different kind of positivity than before - with legend Ozzie Wright (Volcom's resident artist) taking on the huge artwork and bringing to life his experience of what the Snowy Mountains experience is to him in his surfy, psychedelic and bright style.
Ozzie Wright, also known as Ozzy Wrong, is a professional free surfer hailing from the Northern Beaches of Sydney, now residing in Byron Bay, who is a global icon in the surfing world.
He's also the lead singer and bassist in the band "The Goons of Doom" which has a massive cult following and sell-out shows globally - including many gigs at The Banjo in Jindy and the Schuess Bar in Thredbo..
Ozzie is well known for his vibrant art that is full of life and much coveted. It's a vibrant blend of pop art and cosmic psychedelia injected with some activism and is instantly recognisable as his own unique flair.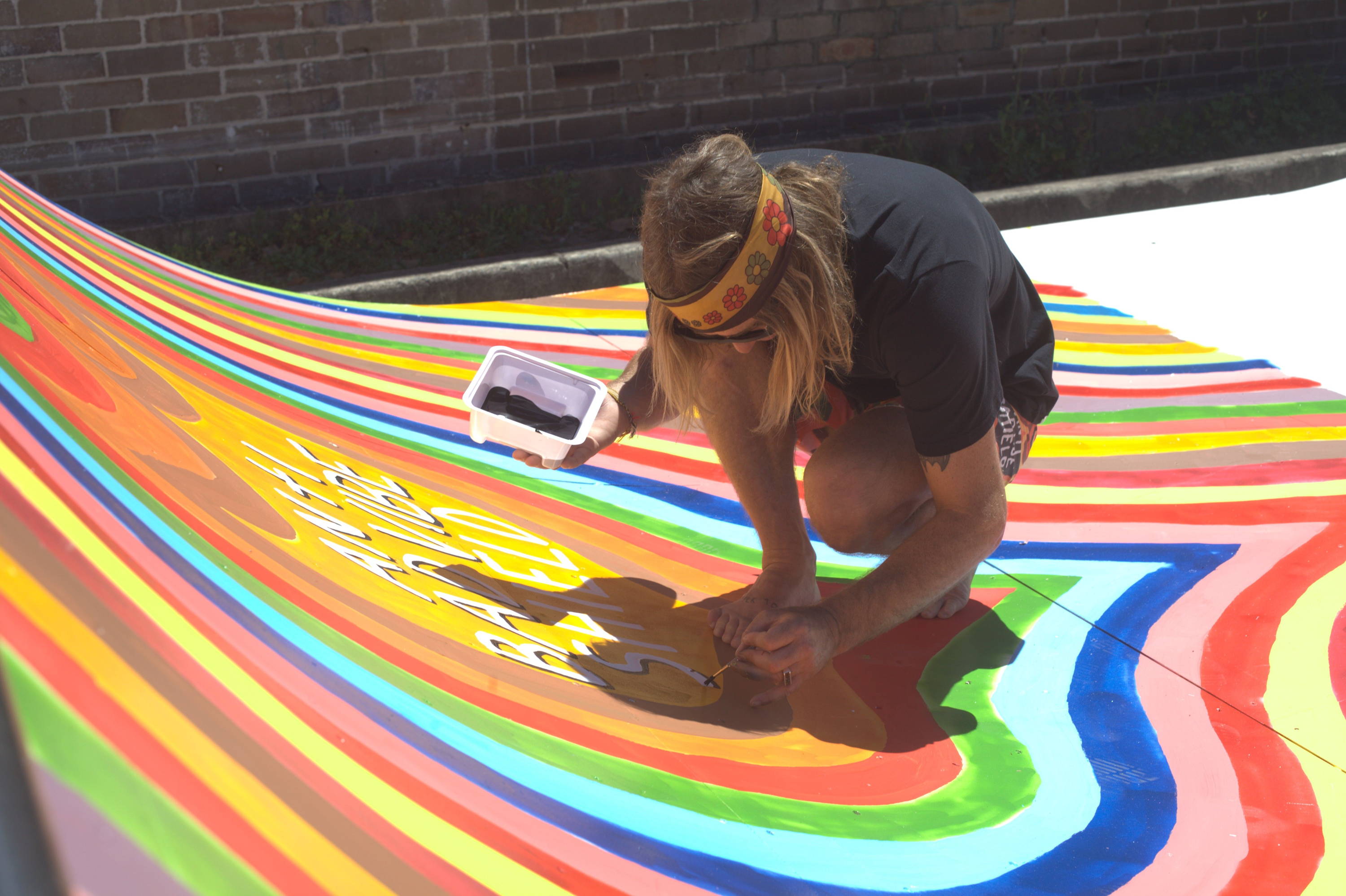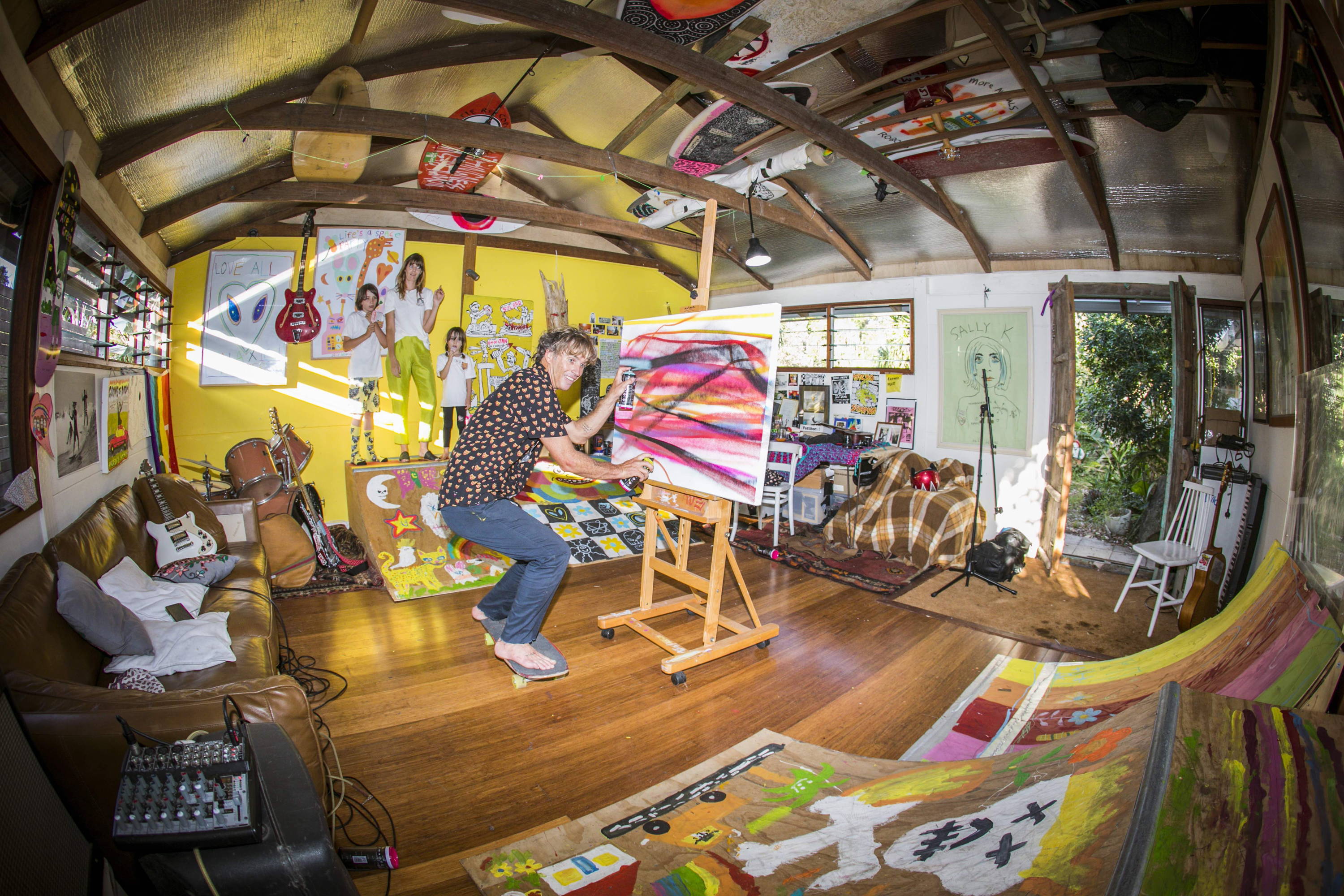 "We are so stoked to have been given the opportunity to create the iconic Rhythm shop front artwork this year with our long standing Volcom family member Ozzy Wrong. Ozzy has created a visual journey that takes us from jumping in the car with your mates in the city and road tripping down to the Snowy Mountains and within the artwork you can see some of the characters you may run into along the way."

-Volcom
His work has been featured on record covers, band flyers, art exhibitions world-wide and numerous apparel collections for Volcom.
Ozzie is a trend setter and one of the most fashion forward, unique surfers in the world. He's a rockstar, artist and creative genius. Ozzie continually reinvents himself through his art, music, style and radical surfing..
Keep track of Ozzy's art and music at @Ozzywrong on instagram and @volcom_oznz for his artwork on Volcom clothing an accessories.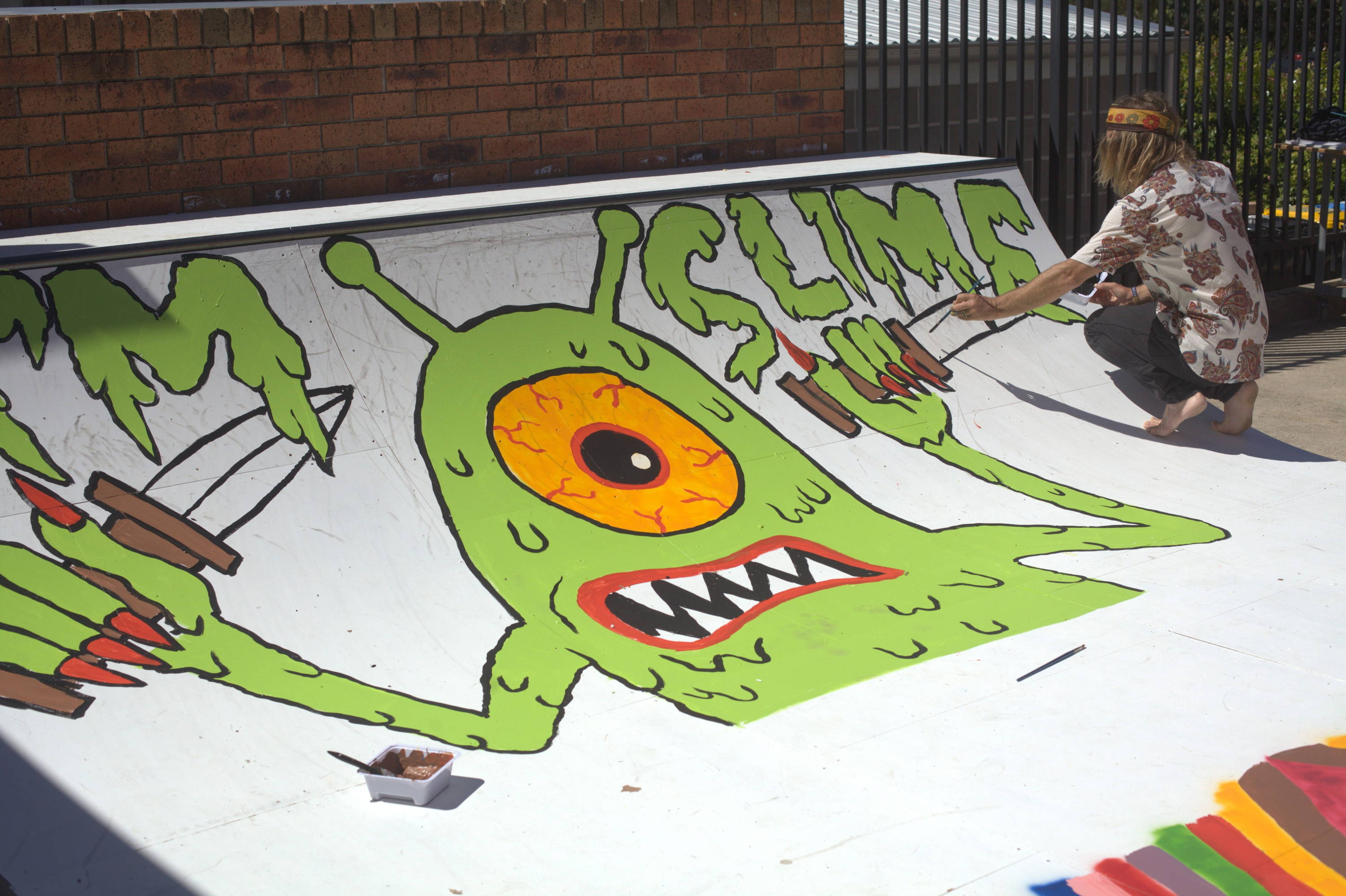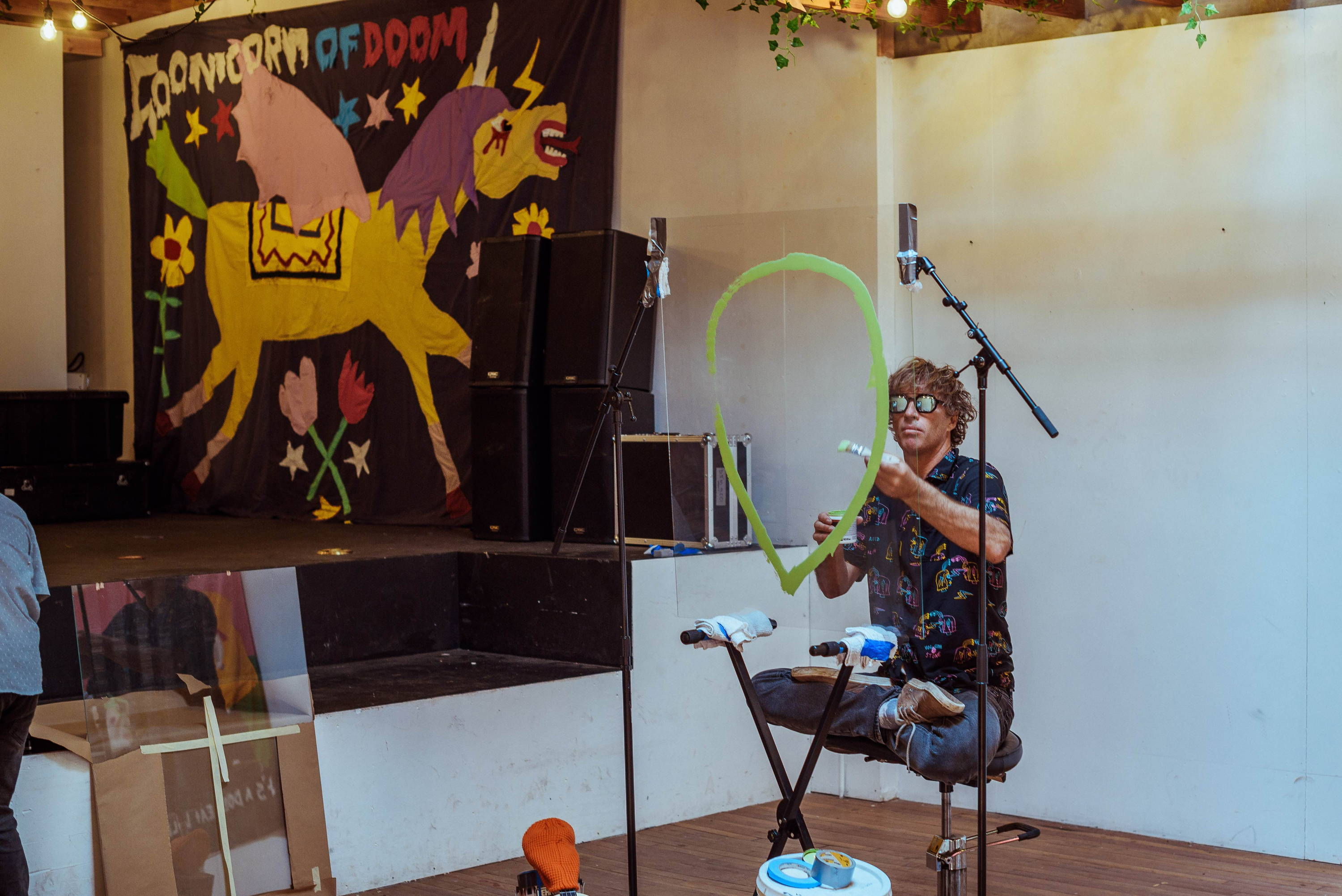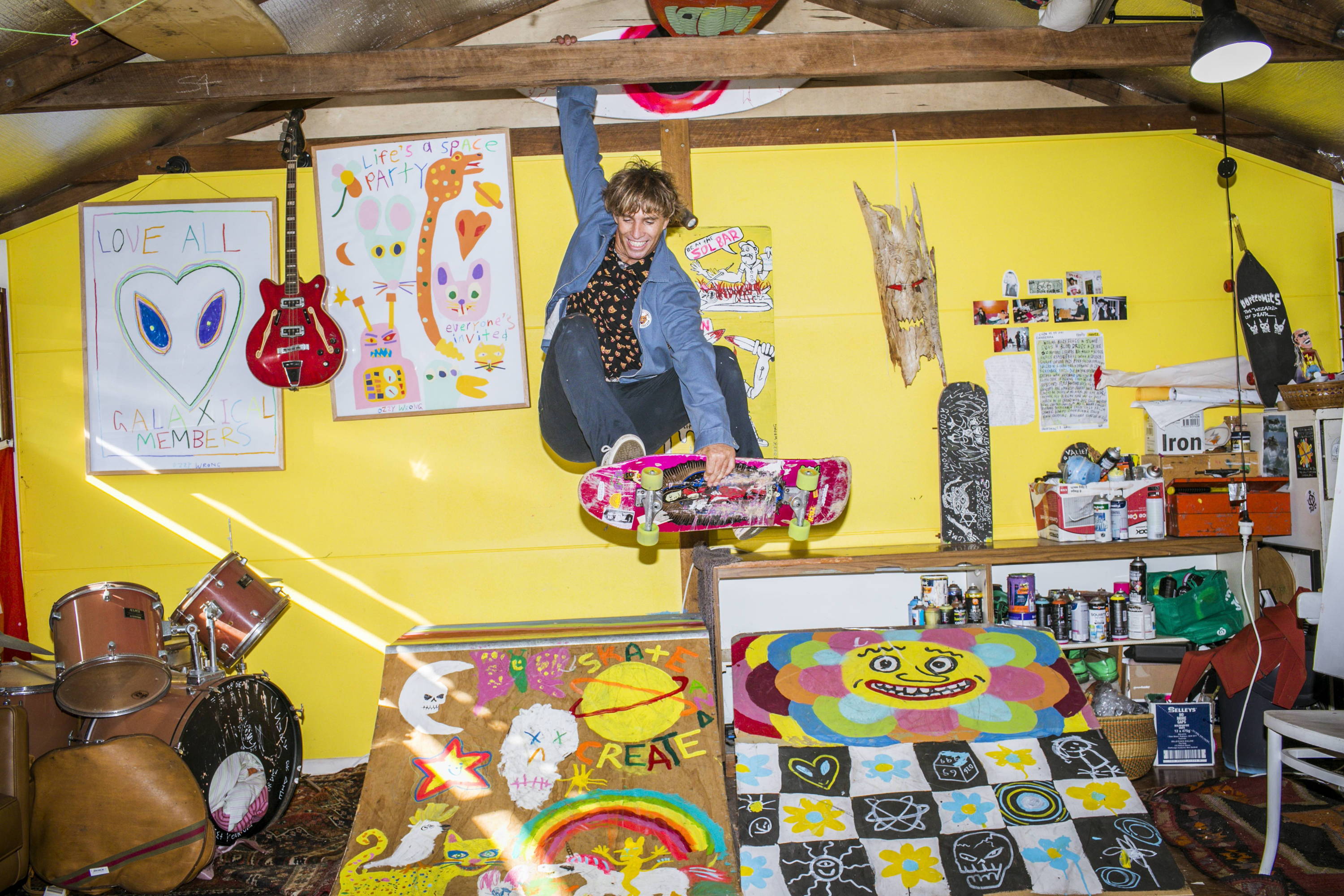 Posted by Shopify API on