There are 47 lifts in Perisher, 48 including Tube Town. On Wednesday the 8th August, we challenged ourselves to ride every single lift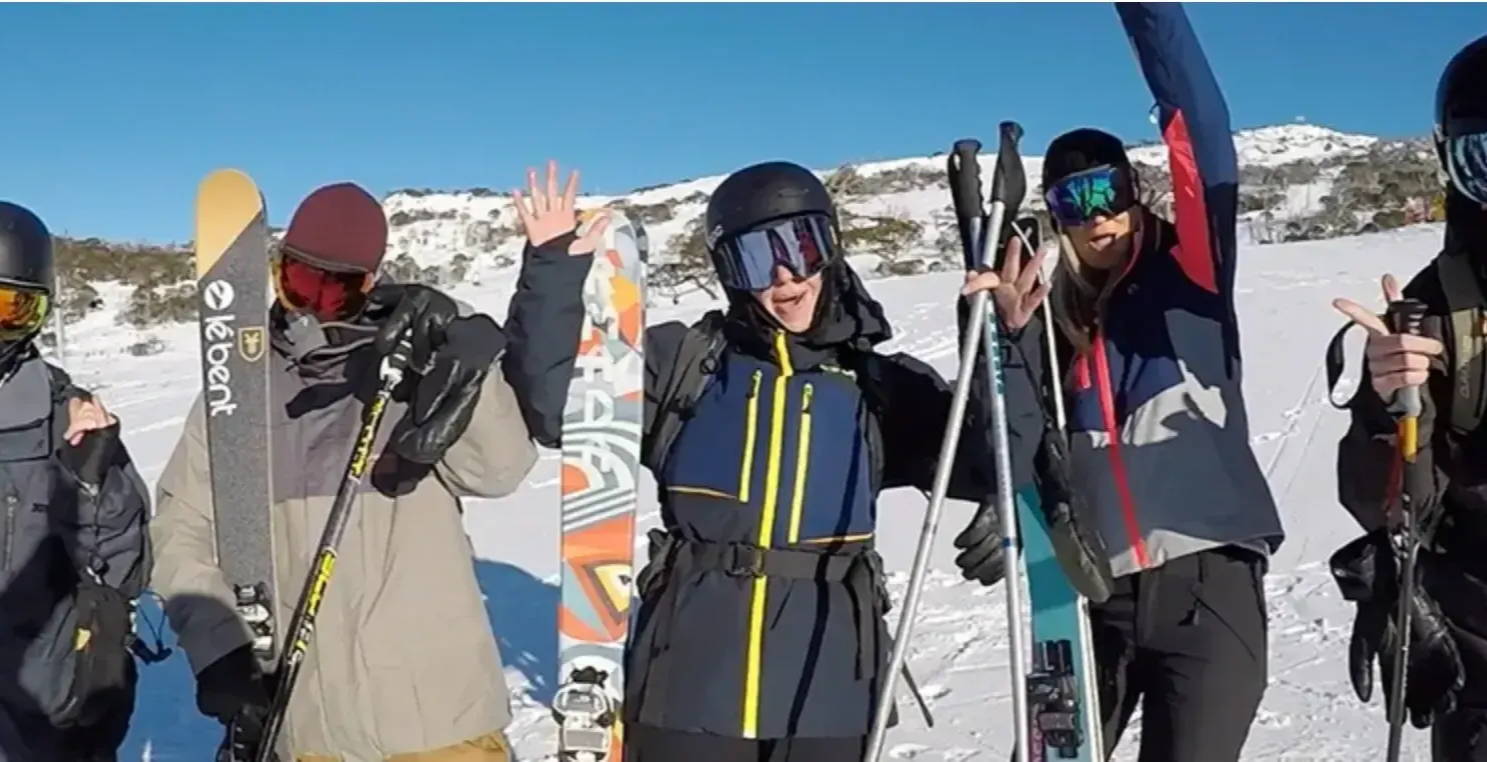 And we did it, with the exception of Olympic, unfortunately, it was closed due to ice. Here is how we did it:
We were ready to rumble at 8:30 am in Smiggins for first lifts. Straight onto the Captain Cook J Bar. We smashed out Smiggins in about an hour then headed over to Perisher. Straight to the Village 8 to make our way to Mount Perisher with a few t bars along the way. Mount Perisher is such a highlight for Perisher, just so much fun! The 3 seat chairlift on Mount P was on hold for a little while, cutting into our precious planned out time, but it worked out well, gave us a chance to have a drink and eat our snacks.
After hitting all the lifts in Perisher we cruised over to Blue Cow, and because of the layout of the resort, we went from Blue Cow to Guthega and back to Blue Cow. By the time we got back to Blue Cow to finish the last 4 lifts the leg burn had definitely kicked in. My legs were burning on every turn. There was definitely a few straight line runs by the end with the goal of just making it to the next lift. And the nicest thing is by the time the legs were burning we were at Blue Cow and the chairlifts there have the leg rests – HEAVEN! The secret to getting to all the lifts in one day is preparation. We bought our own lunch and drinks, we planned every lift in order and we got there for first lifts.
Our mission was to ride every lift in Perisher in 1 day and we took that to include Tube Town too which we only just made with minutes to spare. Here is our day, yellow lines are the lifts, blue lines are the rough runs we did:
Km's skied: 38.3kms Vertical kms: 4132m Highest altitude reached: 2028
Duration: 7 hours and 53 minutes
We missed Olympic because it was shut due to ice which was so disappointing but means we'll just have to do it again!
Do you think you have it in you? 48 lifts in about 8 hours? It means about 10 minutes for each lift, that's including lining up, the lift itself and getting back down to the next one? If you do use the hashtag #perisherchallenge we'd love to you how you did. Check out our day!
For tips on your Snow Sport equipment stay in touch with us: facebook: facebook/rhythmsnowsports Instagram: @rhythmsnowsports twitter: @rhythmsnowsport
Posted by Emily Dorahy on