Everyone who skis has gone through the agony of ski boots that fit badly. But I'm here to tell you there is such a thing has a comfortable ski boot that fits properly! You're asking yourself "if it's comfortable isn't it a proper fit?" not necessarily. We have to define a proper fit.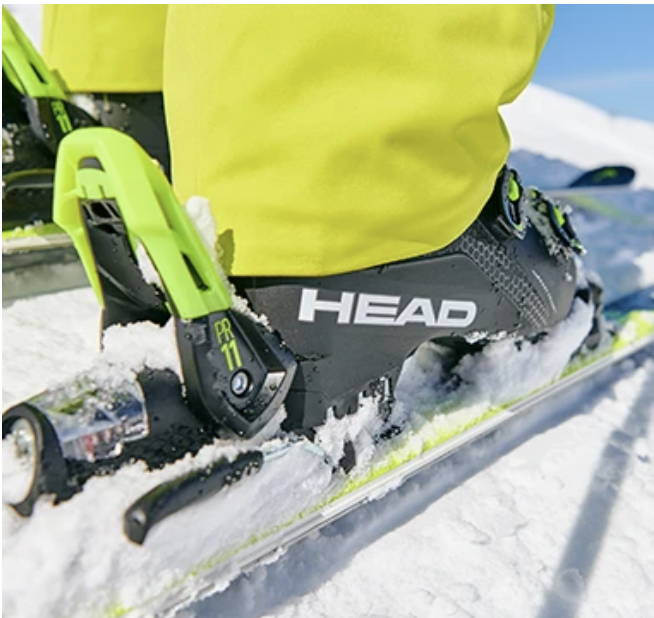 What is a proper fit and how does fit affect skiing?
Your ski boot is the most important piece of ski gear you will ever buy. It can make or break your holiday! Shopping for ski boots is nothing at all like shopping for joggers. Shoe size and ski boot size have very little in common and this is why so many skiers, new and experienced have trouble with their boots.
Enter the professional boot fitter:
Hi, my name is Charlie. I have been fitting ski boots for a living for over 30 years, 27 of those have been at The Boot Doctors in Taos Ski Valley, New Mexico. I will be working at Rhythm Smiggins for the 2019 season up at Perisher.
So what's a proper fit then? In a nutshell a ski boot out of the box should be suspiciously tight, a firm handshake. The first thing out of your mouth is "that's too tight!". PERFECT! A good boot fitter will tell you what to expect when first trying on a new pair of boots. They will also measure your foot with a proper measuring device. If your fitter asks your shoe size, walk out of the store. The measuring device is a guide to the proper size i.e. foot length. Getting the length/size right is the easy part.
There are several other factors in getting the proper fit right. All boot manufacturers make at least 3 different volumes/shell shapes. This part is a bit more tricky. No two people have the same foot shape. From narrow to wide, high instep and arch to low flat feet. Big ankle bones to nearly none. Long skinny lower leg to calf muscles of a footballer. A good fitter will be able to look at any customer and assess the size and shape of the foot and leg and choose boot models to try on thereby taking all the guess work out of it. The other aspect which must be considered is the experience and ability of the customer.
How stiff of a boot do you need? Your fitter will ask you enough questions about how, where, what kind of terrain you prefer to ski. I'll even go so far as to find out what other athletic activities you participate in and at what level.
Then the flexibilities and rigidities of the foot. This is as important if not more so than size and shape! Many many skiers suffer from bio-mechanical disadvantages they don't even know about. I have worked with 20-year instructors who have been suffering their whole skiing life until I made a couple easy assessments and made the necessary adjustments to accommodate the issue and blow their minds!!
So back to proper fit. What is it?? To put it simply, a proper fit is what gives the customer the comfort and performance the customer wants. There is a typical progression from when you buy your first pair to your third or fourth pair. That progression goes a bit like this:
First time buyer will get a boot that is 1 to 2 and sometimes 3 sizes too big and exactly the wrong shape. They usually buy these boots at a department/big box store or a ski swap. If this skier stays in the sport it won't be long before they realize the boots they bought actually suck. Because they are too big, they wind up over buckling the boot to get a better grasp of the foot as the control of their skis is nonexistent. They go to the local fitter on the hill complaining of pain and too much movement. This is when they find out they made a mistake. Hopefully the fitter is experienced and leads the woe-begotten skier into a new pair of boots. They buy the "right" size/shape and hit the slopes more comfortable and with more control. Some years later that same skier is having trouble again. The liner has packed out AND they have become better a better skier. This person has built a relationship with the fitter who saved them the first time so he/she goes back for help. The fitter explains the situation and guides him/her into yet another new pair of boots. He grabs the measured size and appropriate shape to try on. The skier says wow! This feels like my old boot! (I have had this happen) The fitter is not entirely surprised and has anticipated this event by bringing out the same boot but one size smaller. The customer tries it on and although it feels a bit tighter on the toes, the rest of the fit feels awesome. They go with it and the skier comes back after skiing totally blown away at the not only the control, precision, and quickness they have experienced but by the comfort as well! It is not entirely uncommon for a skier to go 2 sizes smaller than what they measure.
So all this being said, the proper fit is completely individual. A good boot fitter LISTENS!! And accommodates the customers wants and needs as well as educates the customer so they may be able to make a better decision. Not everyone needs one or two sizes smaller. Some actually need one, two and sometimes three sizes bigger. An experienced fitter will know which direction to go based on sizing techniques and foot/ankle assessment.
To see Charlie please contact Rhythm Smiggins, Smiggins Holes Perisher Valley. www.rhythmsmiggins.com.au
Posted by Emily Dorahy on