Our staff at Rhythm live and breathe the mountains. Spending any moment we can up there, from early mornings, long days, overnights to even just a couple runs to get the legs going.
Four things I can't do without when skiing…
Number one is a triple threat, and it definitely has to be my Lé Bent base layers, socks and balaclava.
Whether it's the light weight short sleeve top and bottoms for most Aussie days; or the amazing 200g heavier long sleeve top and bottom set for those colder temperatures.
Nothing else I've tried feels as good - regardless whether I'm in the resort or doing a cheeky coupla days in the back country (BC).
As a boot fitter, I'm all about ensuring that "perfect fitting boot".
The Lé Bent ultra light sock provides ultimate performance as well as the best fit and feel inside the boot for those long days lapping lifts in the resort.
For the BC I use the Sammy Carlson pro model pixel light socks. Again, the performance, fit and feel is amazing. Not to mention the silicone heel bands lock your heels in unbelievably well for those long ascents regardless of the temperatures and conditions (even if you have to use them a coupla days in a row).
LéBent's balaclava is something I have used for several years now. I always hated the itch and claustrophobic feel of face and head coverings, until I wore lebents version. Whether it's for sun protection on our hot Aussie spring days or for warmth in the harshest of conditions, you will always find me in my balaclava.
The comfort level and performance of Lé Bent's special blend of bamboo rayon and merino wool to consistently wick moisture away from the body and provide warmth in all their products, as well as understanding the biomechanics of the human anatomy while enjoying all alpine activities is something I have not found with other brands.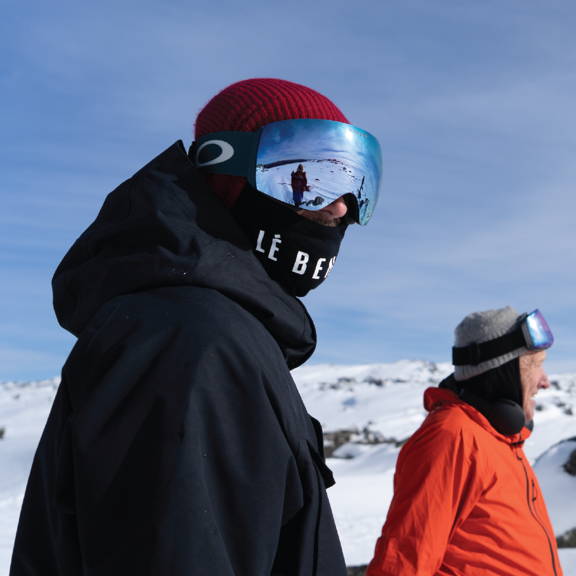 Number two has to be my Oakley flightdeck googles. The clear, unobstructed vision these goggles provide is amazing.
Oakley's prizim lens technology means that regardless of how low the light level. I have always found the hi pink lens give me ample snow definition in the worst conditions; and on those searing blue bird days, the black iridium lens provides the best protection against the harsh UV light and glare.
The vent system on the Flight Deck means less fogging, giving clearer vision even while using with helmets and balaclavas in whatever weather you find yourself in.
"REMEMBER - A SKI BOOT IS ONLY AS GOOD AS THE FIT, FUNCTION AND PURPOSE FOR WHICH IT IS INTENDED."
-Bob
dalbello lupo 110 hd boots
Number three is my Dalbello lupo 110 HD ski boots. (I swap the 110 tongue out and use a 120 flex tongue in resort)
What can I say. They fit my feet and do everything I want a boot to do. The pin tech system and it's removable tongue gives the lupo the range of motion and capability to do big days touring in the BC, while giving me the performance, support and reliability to ski any line with absolute confidence. Inside the resort, with a slightly stiffer tongue, the Lupo HD turns into an aggressive free ride boot that feels at home - from the park to the fastest of groomer laps.
They are my one boot to do everything.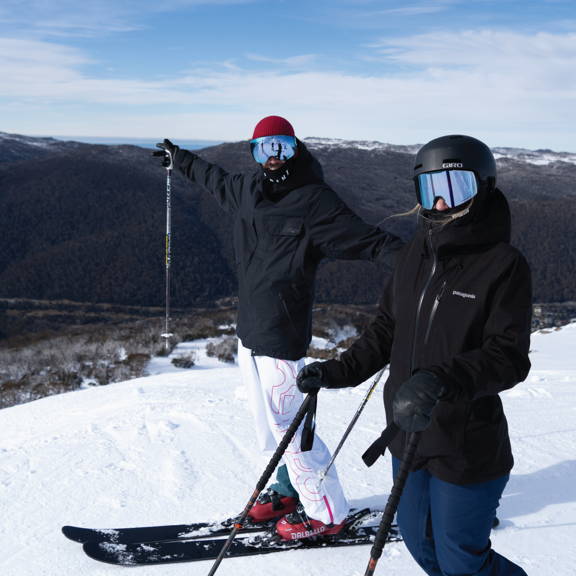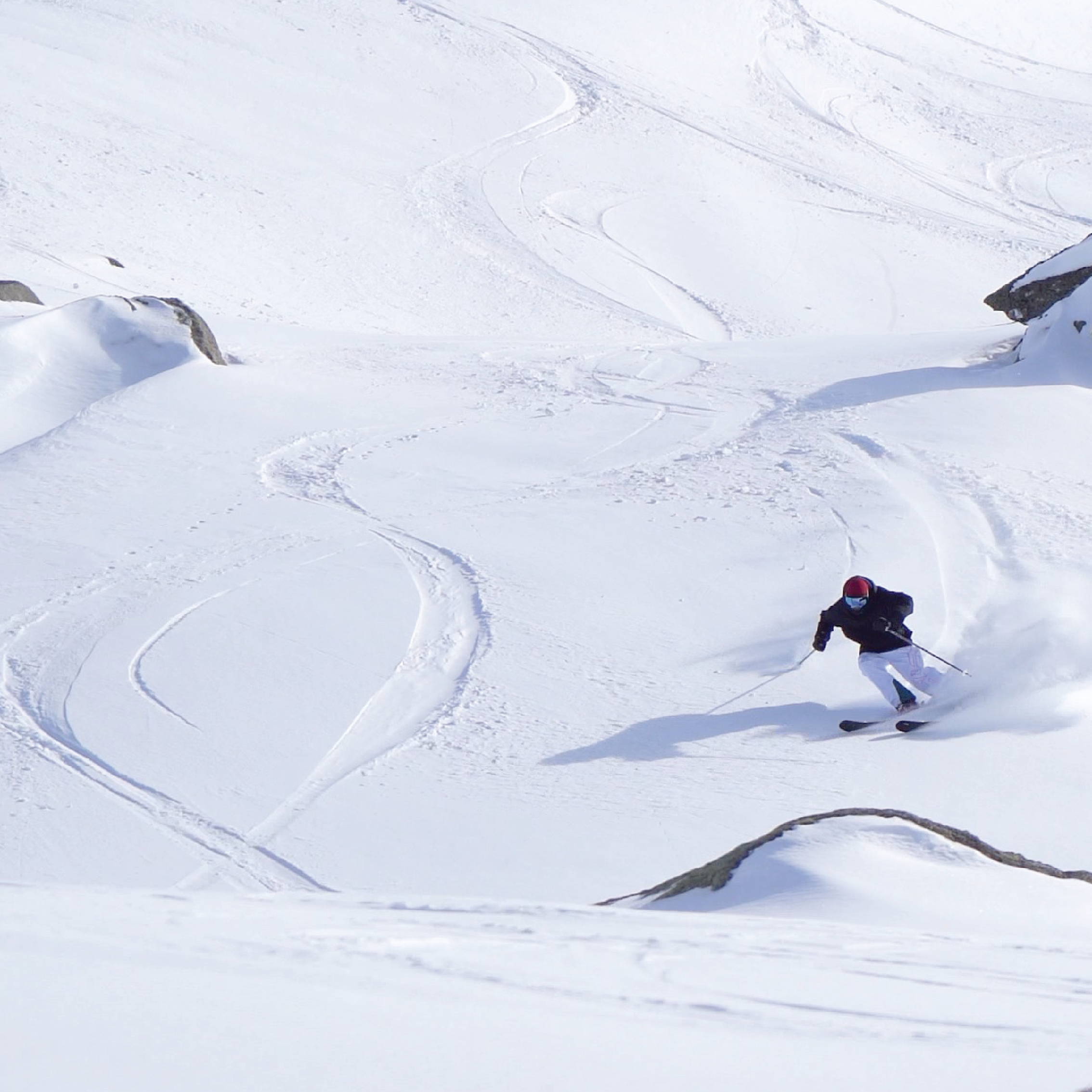 Number four - last but not least is a product that is mounted to 90% of my ski quiver - the Salomon, Atomic and now Armada SHIFT MNC 13 binding.
This binding needs no introduction.
When it came on the scene it was a game changer and the first of its kind. Combining the safety and dampness of a full alpine binding with MNC iso din release at the toe and heel with pin tech for touring this binding keeps me coming back season after season and have been mounting it to everything recently.
I just love the solid yet damp boot hold of it in downhill mode inside the resort through all terrain. Plus - you will never be caught out on the days your friends decide to head BC. It's the best of its category.
Well - there you have it! The four things I don't ski without.
What works for me may not work for you, your skiing style or your environment. It's important to remember that function, fit, feel and performance are completely personal.
Have fun, stay safe and hope to see you out there.
Bob
Staff picks are coming weekly, so stay tuned for more!
Through our mates at Endeavor Snowboards, Bob got an opportunity to design is own skis that were manufactured and now on our shop floor. A massive opportunity and an exciting thing for us to be able to put on our shelves. Bob brings to you, the Annex Ski
Posted by Shopify API on