---
How to clean, waterproof, condition and protect your outdoor clothing, footwear and equipment.
WHY DO I NEED NIKWAX AFTERCARE?
Using Nikwax after products will help your gear perform better for longer, to keep you warm, dry, comfortable and save you money.
Most water proofing gear has a coating on the outside called DWR finish (Durable Water Repellent). When this DWR finish is functioning correctly, it allows moisture vapour to escape, whilst preventing water from entering.
Over time dirt, body oils etc can degrade the DWR causing your gear to 'wet out'. Cleaning with normal household detergents leaves behind water attracting residues that can impair the DWR on your waterproofing gear.
The DWR and breathability of your waterproofing gear can be restored by cleaning and waterproofing with Nikwax award-winning aftercare range.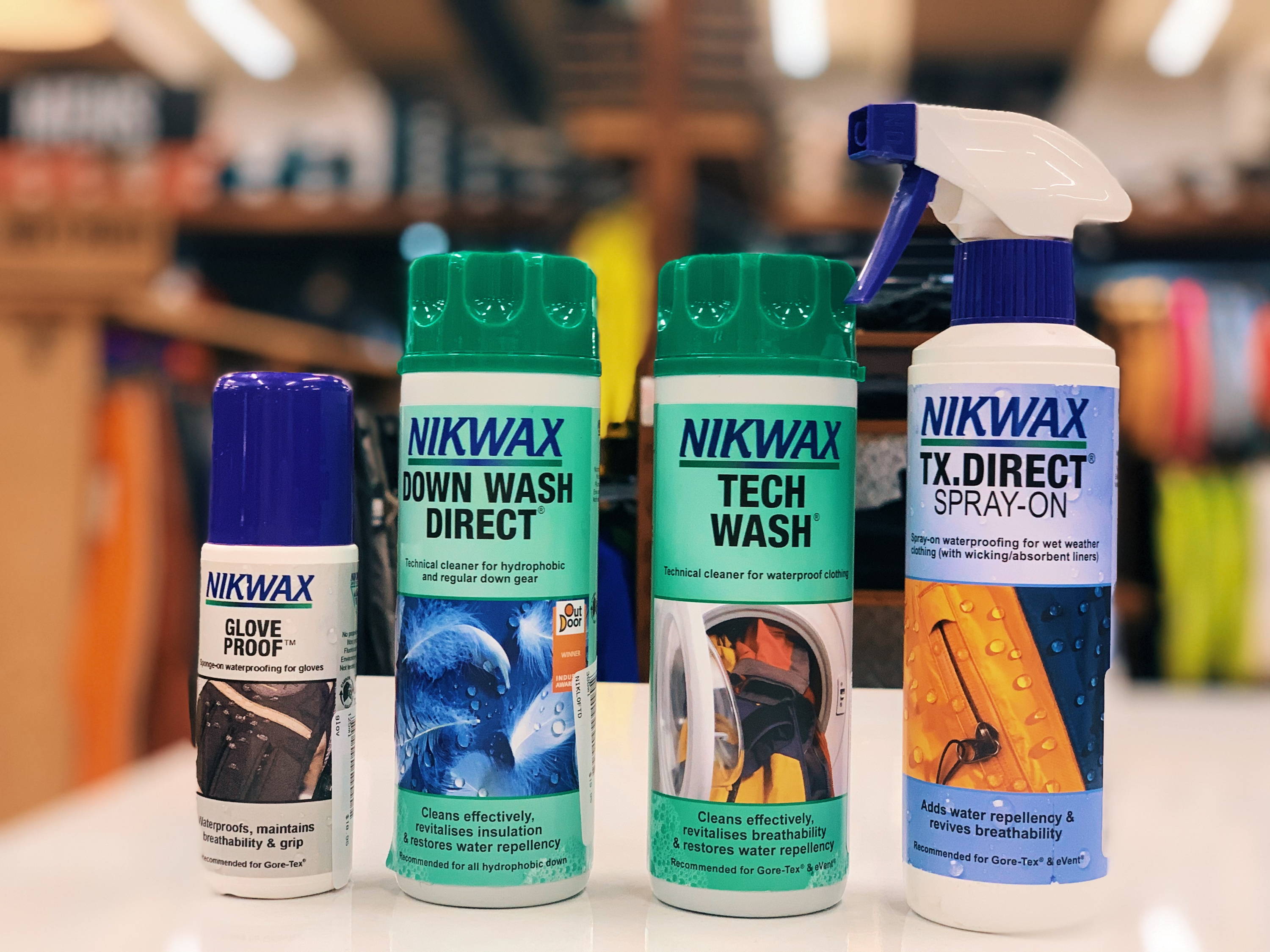 | | |
| --- | --- |
| GREEN FOR CLEANING: Cleaning your gear with the appropriate product is highly important so you can maintain the DWR whilst safely removing dirt. | PURPLE FOR PROOFING: Nikwax waterproofing products add DWR and revive breathability. They last for several washes and do not need to be replied every time you wash with Nikwax cleaner.NI |
| | |
---
---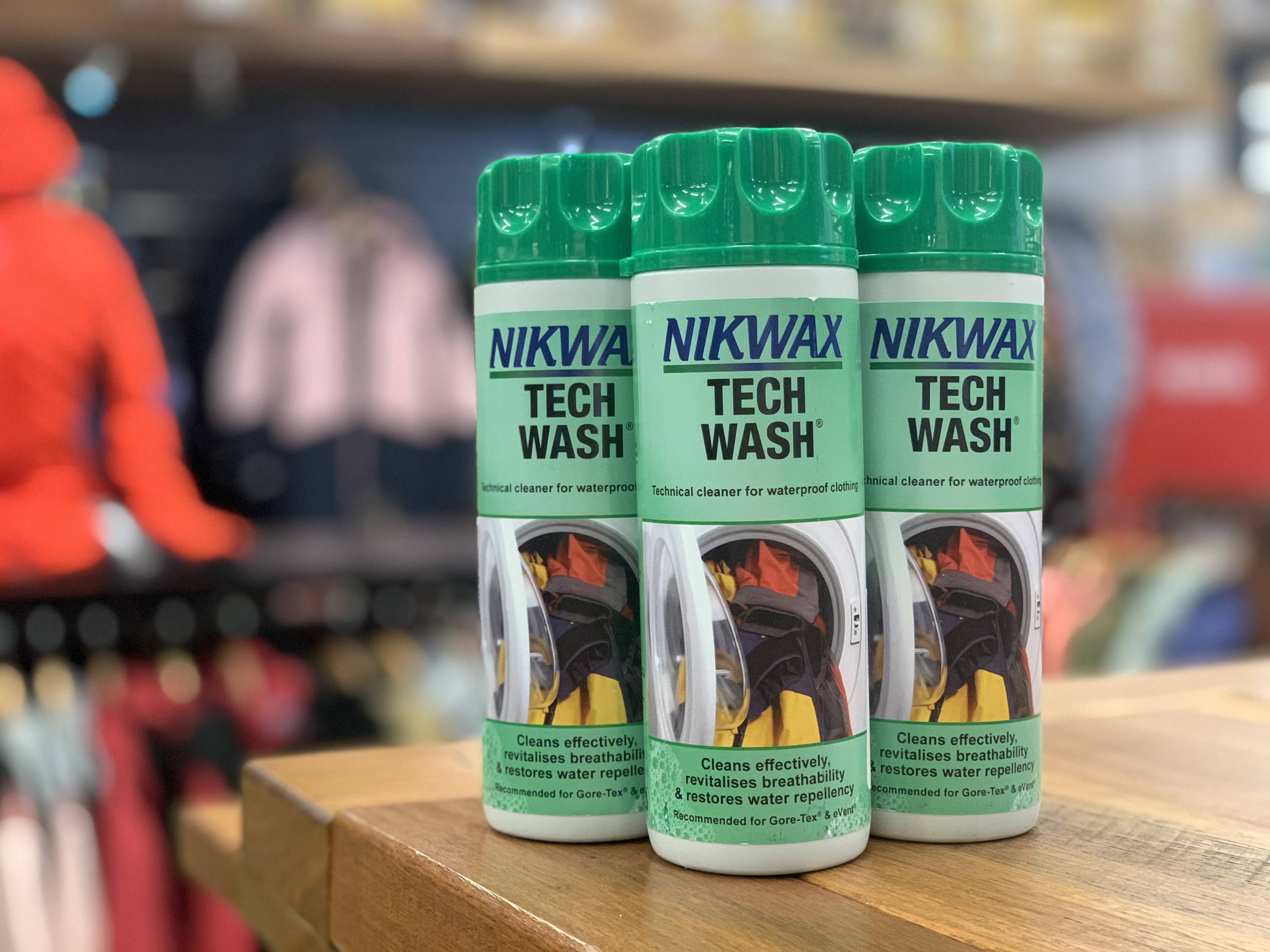 Technical cleaner for waterproof textiles that removes dirt and detergent residues, while revitalising breathability and restoring water repellency.
GREAT FOR CLEANING
Waterproof breathable clothing

Synthetic sleeping bags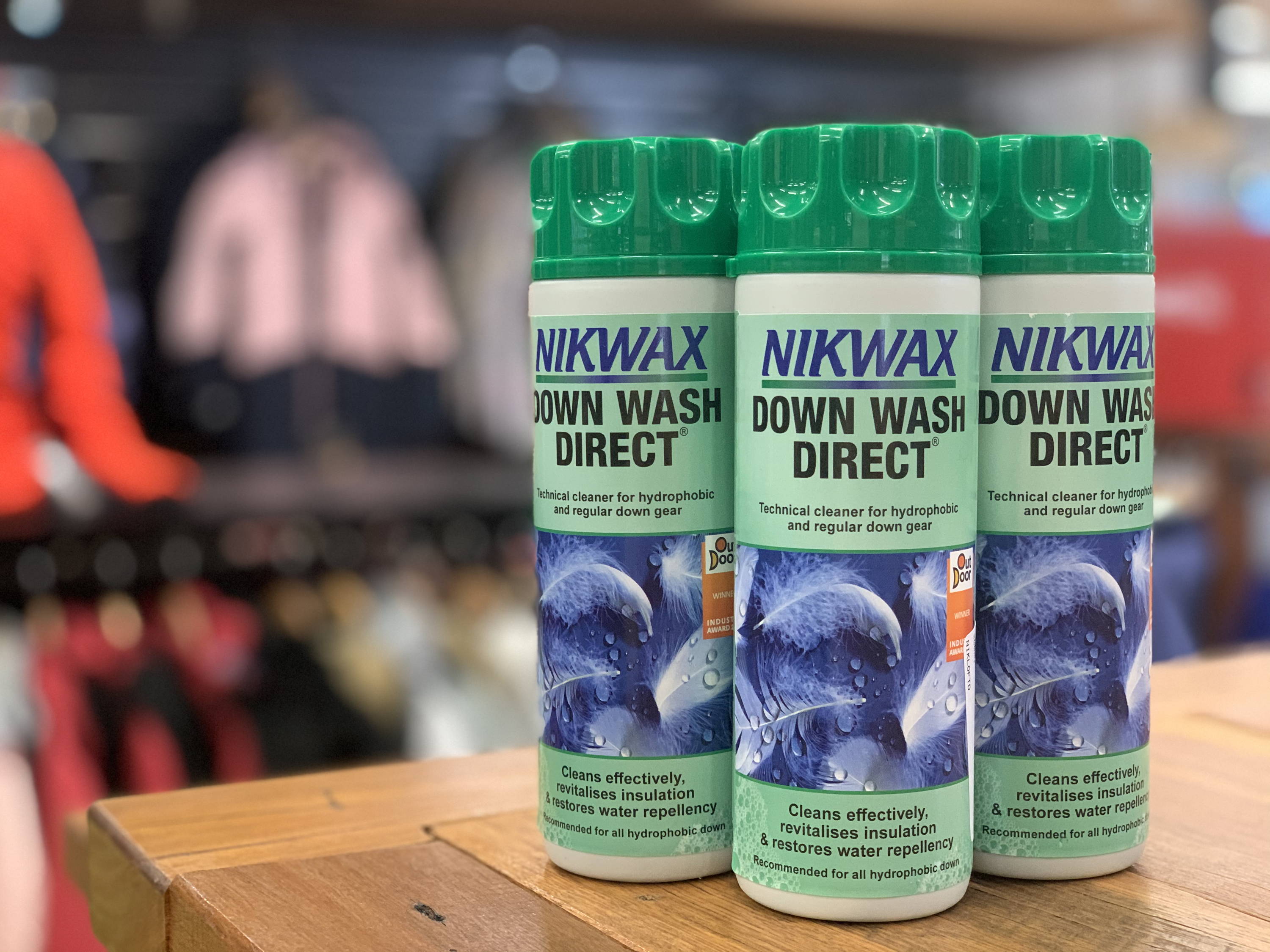 Effectively cleans, revitalises insulation and restores the water repellency of hydrophobic down clothing and sleeping bags. It will also improve the water repellency of regular (untreated) down and maintain the water resistance of the down items outer fabric.
GREAT FOR CLEANING AND RESTORING WATER REPELLENCY:
Treated or untreated down filled sleeping bags and clothing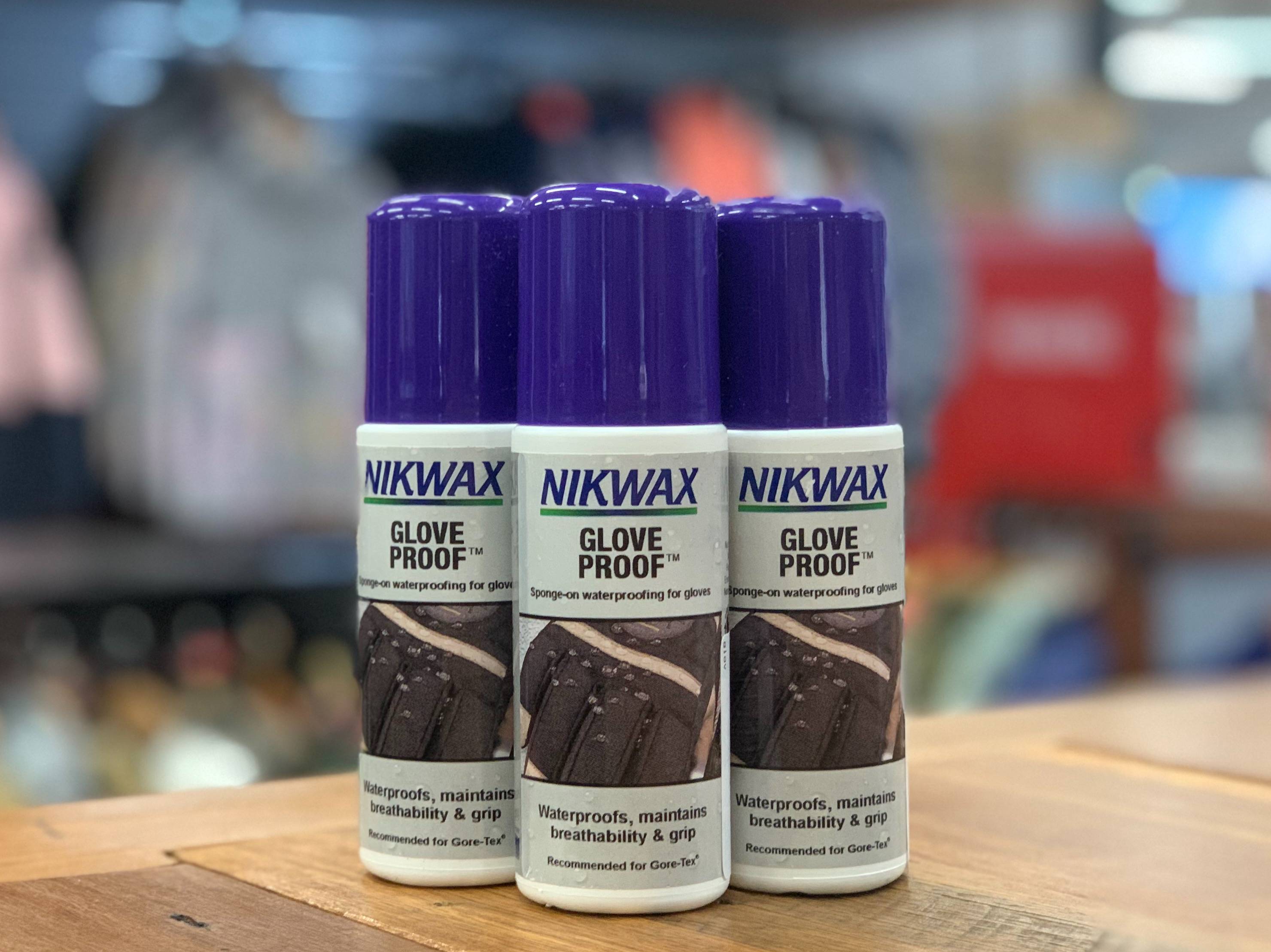 Sponge-on waterproofing, maintains breathability and grip for all leather and fabric gloves
Always apply this product to new and used gloves to keep them in perfect condition. Remember to clean fabric and insulated gloves first with Nikwax Tech Wash and Nikwax Leather Cleaner for leather gloves.
Adds water repellency

Prolongs life and performance

Ideal for gloves with breathable membranes e.g. Gore-Tex

Maintains breathability

Maintains palm grip

Conditions leather replacing tanning agents in leather gloves

Can be applied to wet or dry gloves

Easy to apply - can be used indoors unlike solvent sprays

WaterBased and kind on the environment, biodegra
IDEAL FOR
Leather, fabric, combination or padded gloves

(for fleece gloves, use Nikwax Polar Proof)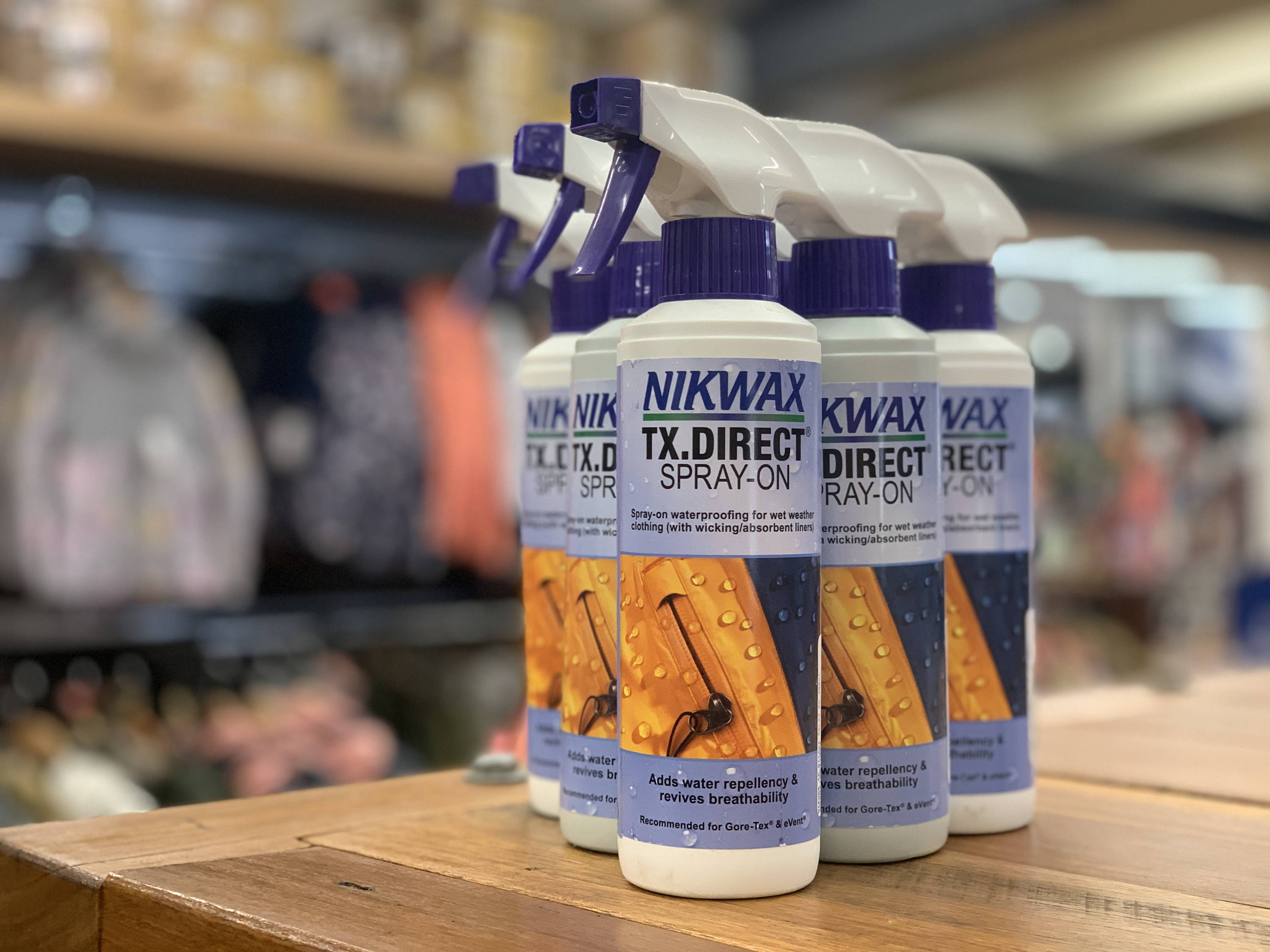 The world's No.1 high performance waterproofing for breathable waterproof clothing the is easy, safe and quick to use. Fluorocarbon-free, solvent-free and does not require tumble drying.
GREAT FOR WATERPROOFING:
Garments with membranes such asGORE-TEX and eVENT and synthetic-filled items.
CHECK OUT OUR 'HOW TO WASH YOUR DOWN JACKET' DEMO VID
Posted by Rhythm Snowsports on