WHERE IS THE BEST SKIING IN JAPAN?

History is full of great rivalries. Think Chamberlain vs Churchill. Frazier vs Ali. Batman vs Superman. Here in Japan, however, there's only one rivalry that matters and that's Niseko vs Hakuba. We feel like it's time to settle the score so here's what we love most about two of Japan's most famous resorts…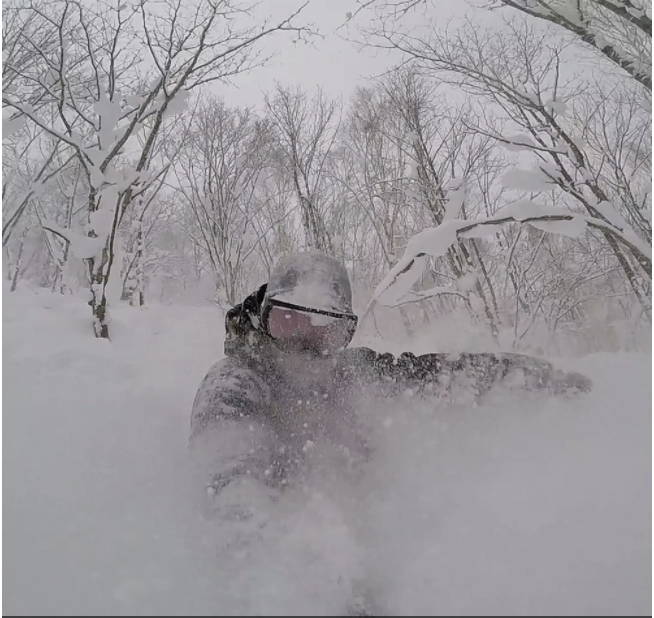 If you're after steeps?
Hakuba is situated in the midst of the Japanese Alps, which are a palatial range of mountains that bisect the main island of Honshu. These mountains are, quite literally, awesome. Their sharp, soaring peaks are flanked by wide open faces, reminiscent of the Dolomites in Italy or the Canadian Rockies. In the heart of all this, you'll find nine different ski resorts which offer a huge variety of terrain, including plenty of high gradients runs both on and off-piste. And if you really want to pee your pants a little, Hakuba is famous for its easy access side and backcountry. Just make sure you've got avalanche safety gear and a knowledgeable guide with you.
While the riding in Niseko could be considered slightly 'cruisier', you're still going to find enough terrain to give your legs a workout. The highest peak is Mt Niseko Annupuri, which sits at 1,308 meters above sea level and is accessible via a short hike through one of the avalanche control gates. Your first few turns off the peak will be in nice, open, rolling terrain before you drop into some steeper trees and gullies. You'll also find plenty of shorter, steeper zones in bounds and in the side country if you know where to look, or have someone to guide you.
WINNER: If you're after a vertical challenge then head to Hakuba!
You want deep, deep powder?
It's well documented that Niseko is one of the snowiest places on the planet. The average snowfall is 14 meters and most of that falls as pure powder, so with a moisture content of around 4%. The 2017 / 18 season is well on track to reach this target with close to ten meters falling between the start of November and the end of January alone.
At Hakuba the average snowfall is ten meters and snow quality is normally excellent though general consensus is it's not as consistently light as you'll find in Hokkaido.
WINNER: Niseko gets ten out of ten snorkels!
Culture
This is a hard question to answer because Japan's culture is hugely diverse. In terms of history, Hakuba is a clear winner. The resort is located on Japan's main island of Honshu which has been populated for thousands of years. In some ways, a visit to Hakuba is like stepping back in time. You can visit the Zenko-ji Temple which was built in the 7th Century, stay in a traditional Ryokan (bed and breakfast) that is hosted by a Japanese family or bathe in one of many ancient onsens (hot spring).
Niseko offers a more modern take on Japanese culture. You won't find as many historic buildings but you'll certainly come across plenty of options for exploring Japanese cuisine. The area is also a 'hot bed' for hot springs! The island of Hokkaido is volcanic and naturally abundant with minerals, making it almost as famous for onsens as it is for skiing and snowboarding.
WINNER: Hakuba by a whisker! It's hard to compete with temples from the beginning of time.
Village Life
Over the last ten years, Niseko has grown into an international resort busting at the seams with options for dining and drinking. Hirafu Village, where you'll find most of the accommodation and nightlife, is a vibrant hub for those who want to ski, stay and play. From the quirky to the highly sophisticated, you'll definitely find an array of bars and restaurants to suit your taste and budget. Hakuba is also growing and changing rapidly. There are bars and restaurants aplenty and loads of options for accommodation, from more traditional pensions to large hotels or luxury apartments. The area is spread widely, however, which means it can sometimes be a long walk between drinks so you may find yourself occupying your 'local' for most of your stay.
WINNER: Niseko. You just can't beat Hirafu's eclectic and lively 'village vibe.'
Maybe the best solution is to plan your trip including both locations?... Wouldn't it be nice!
Posted by Rhythm Snowsports on