I went up to Perisher for night skiing on Tuesday night, first time ever even though I've grown up in the Snowy Mountains and skied my whole life. I was blown away by how much I liked it, what an incredible experience.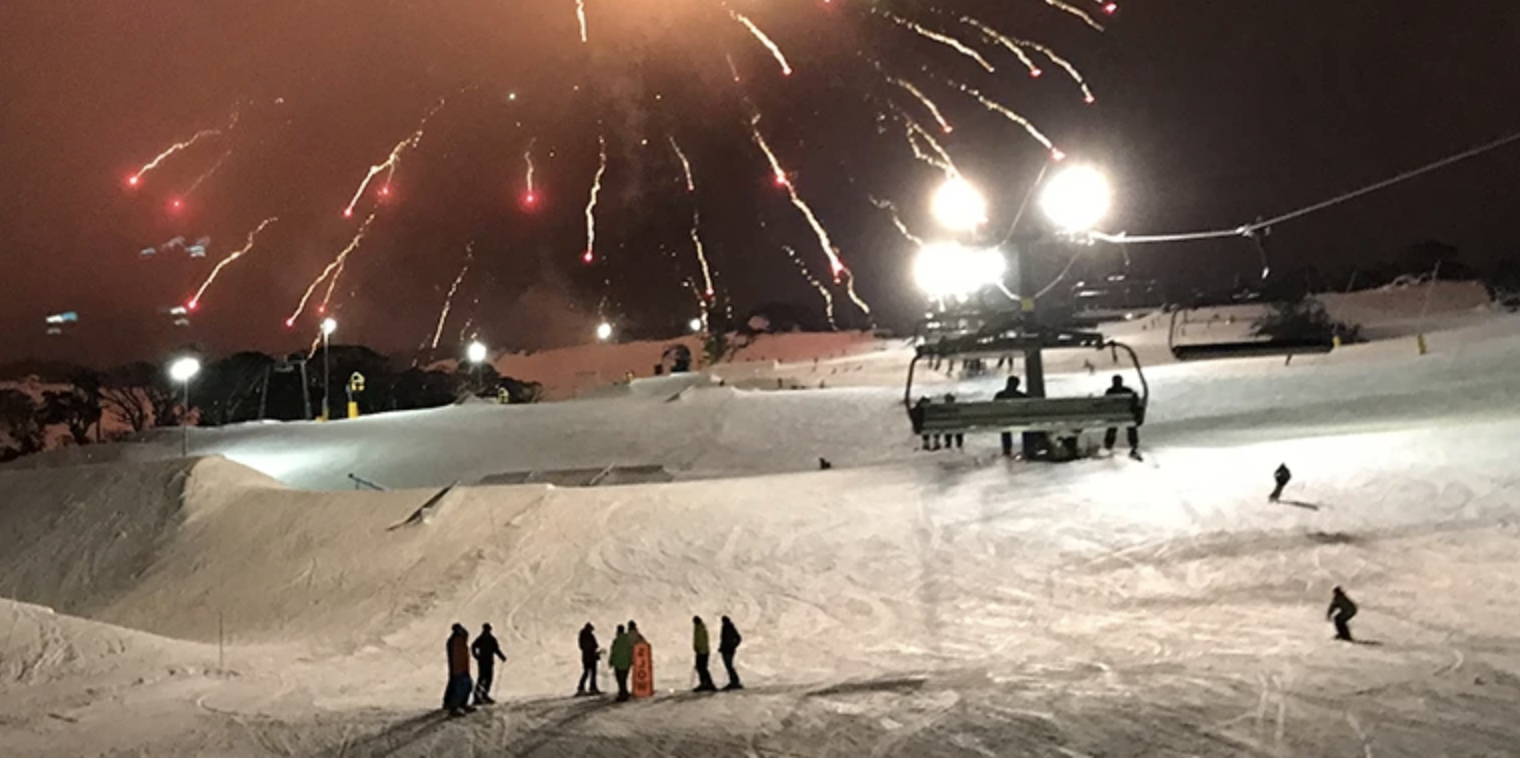 Everything looked different, you can see the lights of Perisher from behind the mountains on the drive up and skiing down front valley you can see all the lodges on the other side of the carpark all lit up. I was so impressed with the night because I was with people who had never been to the snow before. It meant they got to try skiing without paying for a day ticket, fighting with big crowds on runs or waiting for lifts. What an amazing way to try skiing or boarding.
We went out of school holidays so I'm sure it gets busier during that time but it felt like we had the resort to ourselves. I was wearing my usual ski get up but I changed my Dragon X1 goggle lens to the Clear base Transition lens. It did the job perfectly. It didn't need to change colour at all given it was dark and it didn't, it stayed completely see through the whole time.
For any who rides the park it was pretty much empty the whole night. There were a couple of people riding it but no one was waiting to drop in. They tell me night conditions can vary and it changes how good the park is to ride but Tuesday night was perfect.
If you have an EPIC pass night skiing or boarding is free otherwise it is only $32 for adults or $18 for children, unless your children have a valid day pass then they are free. Night skiing starts at 6pm, goes until 9pm and the fireworks are about 7:20pm. The hot tip is, as soon as the fireworks start get yourself onto the chairlift for the best view.
If you're an expert skier you should still go check it out. Seeing the resort at night is completely different. There are fireworks and of course après to be had at JAX. I can't emphasise enough how impressed I was by night skiing, absolutely perfect for beginners and intimidates and a bunch of fun for advanced.
For tips on your Snow Sport equipment stay in touch with us: facebook: facebook/rhythmsnowsports Instagram: @rhythmsnowsports twitter: @rhythmsnowsport
Posted by Emily Dorahy on