Mountain Bike Gift Guide | Rhythm Snowsports
From stocking stuffers & Secret Santa to the perfect gift for everyone in the family, discover the only MTB Gift Guide you'll need this Christmas
Gifts for the Mountain Biker in your life
There's nothing quite like hitting the MTB trails with new gear in January. If you're looking for a gift that will make the mountain biker in your life smile with glee at Christmas, this is the article for you. Our team of experienced mountain bikers have chosen their top gifts for 2023 - we're secretly hoping that our friends and family read this and take note!
Shopping for a mountain biker if you don't ride yourself can be hard but we aim to take the stress out of it. At Rhythm Snowsports we offer 365-day returns and a huge selection of products to choose from. We also have a range of handy e-gift cards for the people who have everything, or that cousin that you accidentally forgot about…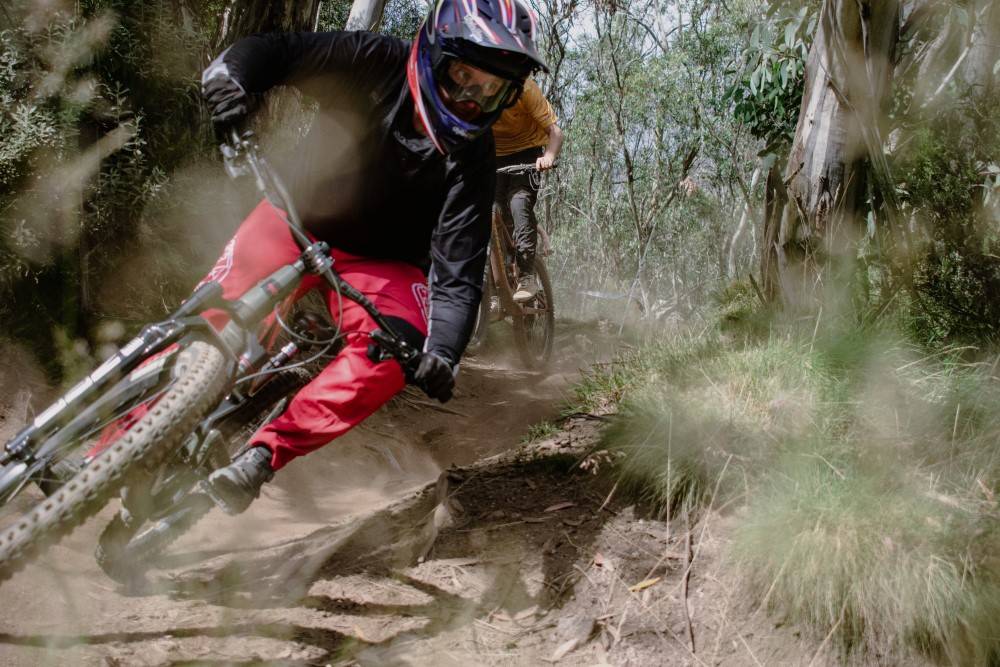 A mudguard is always a safe bet for a mountain biker, but these Fox Mud Guards are a special favourite of the Rhythm crew. Available in 6 colours, you'll be able to find the perfect match for their beloved bike. They're an absolute steal at under $20 too, the ideal stocking stuffer!
Best cycling Secret Santa gift:
Every cyclist needs a good multi-tool and the Crank Brothers Multi will quickly become their best friend. From handlebars coming loose to derailleur adjustments, they'll be covered for a multitude of issues and will be back on the move in record quick time.
The tool includes spoke, hex and open wrenches as well as a Philips and flat-head screwdriver. It's compatible with most mountain bikes and is a lightweight, compact companion for a day of riding. Despite being lightweight, its high tensile steel components make it incredibly strong. This is the only multi-tool they'll want this Christmas.
High-quality bar grips are essential for a good ride - both from a safety and comfort perspective. They can also add a touch of flair to a bike's set-up. The ODI Reflex v2.1 Lock On Grips are one of the most innovative options on the market and combine all the best elements of "traditional" MTB grips. It's safe to say they've been very popular! The angled waffle pattern matches finger articulation for maximum compfort but they're super grippy and durable. If you want to impress the gift receiver, tell them about the single-clamp design - they'll be in love before they even get their hands on them.
Whilst just over $50 we think these grips are well worth the investment.
We love a versatile gift and our favourite cycling accessory is just that! The Hot Laps waist bag/ bum bag features two deployable water bottle pockets that disappear when not in use. Its super handy design adds a dedicated fleece-lined pocket for sunglasses or a phone which has an external zipper for quick access.
There's enough room in the main compartment for a packable jacket and a few on-the-go essentials. The Hot Laps takes sleek to a new level, and we're confident any biker or outdoorsman or woman will be a fan!
Mountain Bike gift for her
Whether it's for your Mum, sister or girlfriend, if she enjoys hitting the trails, this Troy Lee 3/4 sleeve jersey will make her day. Available in three on-trend colours, the stylish striped design adds a touch of flair too. From a practical perspective, it's made from moisture-wicking 4-way starch fabric which is UPF rated and the sleeves are elbow-pad friendly.
If you're looking for the perfect mountain bike jersey for her, this is the one!
Podium-proven with in-built Cordura shoulder panels, the Fox Defend men's mountain bike jersey hits all the right marks for safety and performance. With a trail-specific cut and Polartec Delta body, it will keep him cool on the hottest of days so he can focus on what he loves, hitting the trails hard!
We stock a huge selection of mountain bike jerseys and this is our team's top pick for Christmas 2023, and we're sure he'll agree.
Mountain bike Gift for Teenagers
Christmas gifts simply do not come better than the Marlin 6 for young mountain bikers. If they're new to the sport, this is an excellent option as you get a heap of quality without the price tag of similar-spec bikes.
The Marlin is an aluminium frame hard-tail, with top-quality Shimano shifters and derailleur. With six different sizes available, you may be tempted to buy yourself one too!
We're stoked to have such a wide range of awesome brands and products in stock at Rhythm so if you haven't found what you're looking for yet, drop us an email and we'll give you some inspiration!