what layers do i wear to the snow?
Wearing the right layers underneath your ski or snowboard jacket willmake the world of difference. There are two layering systems that werecommend here at Rhythm and they are the 3 layer which consists of athermal, a mid layer and a jacket.
Then there is the 4 layer system, which we recommend when wearing ashell and it consists of a thermal, a mid layer, an insulator and theshell jacket.Depending on what kind of jacket you have will greatly affect thatlayers you should wear. Let's start with the 3 layer system.
If you have a jacket that is insulated or as some people will say,'padded', you should use the 3 layer system. If you're not sure what's inside your jacket, look on the inside for its care and fabric label.This will tell you exactly what's inside. Generally, you will find it says, polyfill, polyester insulation or down.Your first layer is probably the most important. This is your thermal layer. It needs to be on your skin, not too baggy as it will help wick sweat and keep you dry and warm. It can be short sleeve or long sleeve,depending on how hot you get, but the most important thing to considers the fabric used.
Base Layer
materials:Polypropeline and merino wool are the two most popular fibers used for baselayers. Polypropeline is the cheaper option but still relatively effective. It is made from polyester and is engineered specifically to wick sweat. If you go skiing more regularly, however, you may want to invest in a 100% merino or merino blend baselayer. The merino fibres will wick sweat, like the polypro, but it will also keep you warmer. You can also wear it for a few days without needing to wash it as the merino fabric has anti-bacterial properties, so it won't smell bad! Surprisingly, merino thermals are made to be soft, so don't be scared when you hear the word wool, it's not super scratchy. So if you do have sensitive skin, you should be okay! The main thing about your first layer is to make sure it's not cotton! Cotton doesn't wick any sweat and will soak up any moisture and make you cold. For some seriously good thermals check out
Le Bent
,
Mons Royale
,
Burton
and
EIVY
.
Midlayer
:Your midlayer can be one of three things. A polar fleece, a cotton- polyfleece or a heavier weight merino layer. Don't be discouraged by the thickness of this layer either. If you are looking at something that is thin but says it's a midlayer, it will still be warm. The first thing to do when you're looking at midlayers is to have a look at what it's made out of. A heavier weight merino layer is going to be a warm and breathable choice. Just like the baselayer it will disperse any moisture and keep you warm at the same time. A polar fleece is light,hydrophillic fabric which holds most of its heat-retaining abilities,even when wet! It's almost like a man-made wool. It's soft and will keep the warmth closer to your body. Cotton fleeces are more absorbent which can make you cold. So try and find a blend of polyester and cotton so that you can keep some of that body warmth in. One of our favourite midlayers is a good quality
Flannel
, or check out
Rojo's polar fleece's
or for a next level hoodie check
Yuki Threads
, such good quality clothing.So that's 2 layers and then if you add your jacket, you've made it to the end of the three layer layering system. Now is the part where you put on your jacket. And you're done!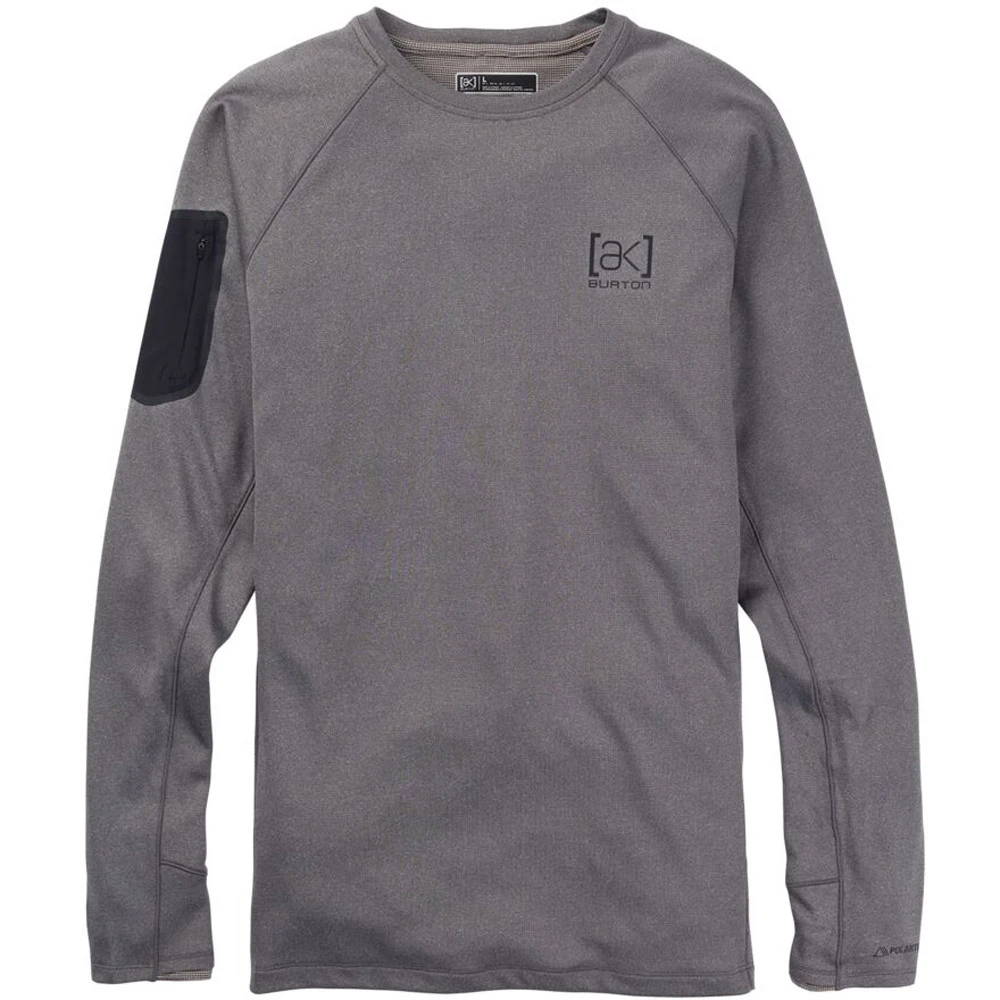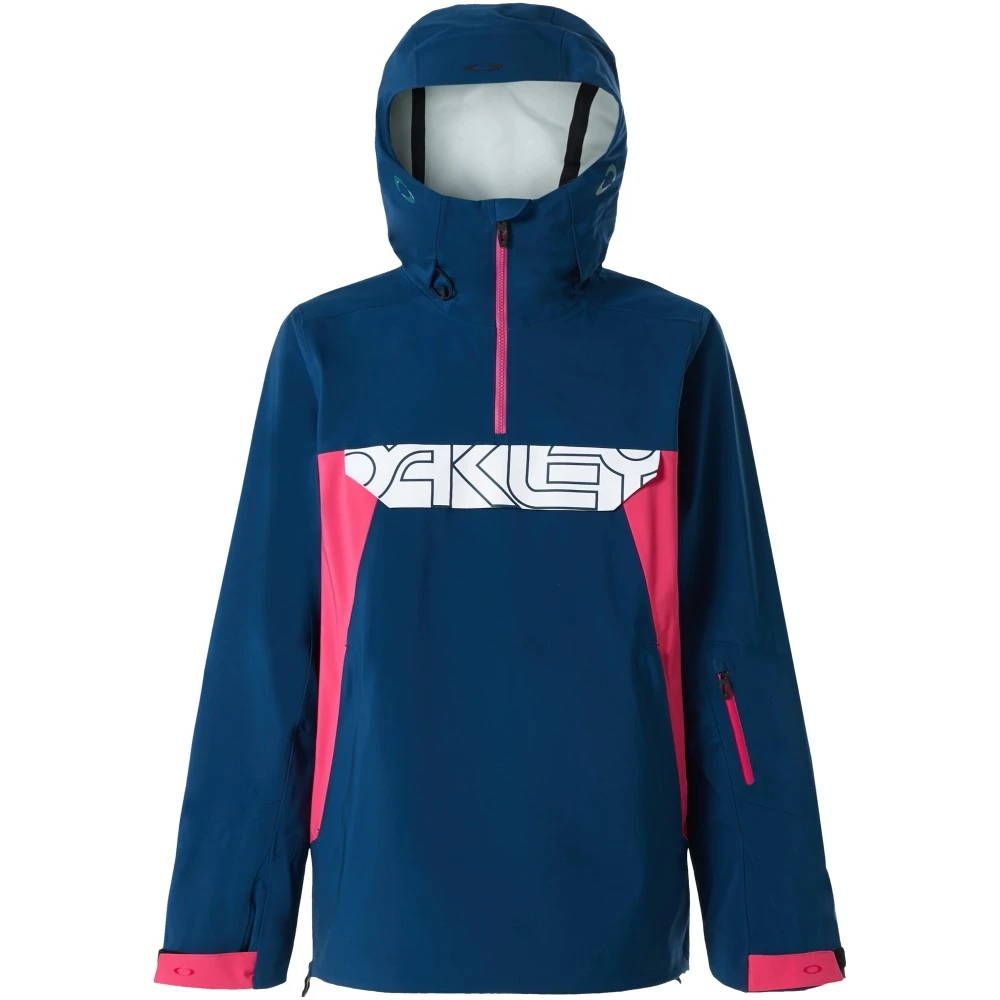 Oakley Black Forest 2.0 Shell 3L Ski Jacket
If you do get cold or it's a really cold day, you may need to add anextra layer. Or, if you wear a shell, it would be good to add anotherlayer and that takes us to the 4 layer layering system! What is ashell?It can either be a hard shell, which feels more like a raincoatand it only 1 layer or, a softer feeling jacket that has no insulation.It may have a liner, but when you rub the fabric between your twofingers, you will feel no padding.Extra Layer:This layer will be aninsulator. This can either be a poly-fill or down layer that islightweight and not too bulky. Down is much warmer than poly-fill butit's also more expensive however it packs down smaller and is lighter.For this layer, look for something that doesn't have a hood. Dependingon what you prefer, you could use a vest or a jacket. If you do get toohot, you can always lose a layer or open up your vents to cool yourselfdown.Once you've got your insulator, you're ready for your jacket again.Now, depending on the weather, you can also mix and match these layersto find the best combination for you. These are just the combinations Iknow work for me but they are also the easiest. If you're going into thebackcountry, you might want to wear just your baselayer and a shell. Ifit's really cold, you could add another baselayer. In the end, all Ican say is, keep it simple if you've got an insulated jacket, go for 3. If you wear a shell, go for 4.
Article and Video by Aurora Braid. After 10 seasons back to back Aurorahas all the snow tips you could need. Watch for more blogs from Auroraand check out her Youtube channel. If you didn't want to head to Japan before you will want to after watching a couple of clips!
For tips on your Snow Sport equipment stay in touch with us
Posted by Emily Dorahy on