do i really need ski / snowboard socks?
You'll often hear skiers and snowboarders complaining about their boots –pain, discomfort, cramps, the list goes on. Leading Aussie boot fitter Andy Burford from The Bootfitter says "having cold, painful feet is the number one problem complained of in boot fitting shops around the world.I see it all the time in my shop, people present with all sorts of problems but I always start by asking them what socks they are wearing."While there's lots to be said for a proper boot-fit, quality liners and the rest of it, many skiers and snowboarders neglect the important interface between foot and boot; their socks. At the end of the day,your boot can only perform as well as the sock you wear inside it.
WHAT MAKES THE PERFECT SOCK?
There are a number of important functions that a good ski-sock should provide.
Form fit.The most important consideration is a proper form fit, a sock withspecific close ratio sizing where each sock only covers a small sizerange to give a closer fit specific to each size. Look for elasticatedsupport in all the right areas to keep the sock firmly in place all daylong, notably over the instep of your foot, around your ankle and alongthe top of the leg. This avoids slipping, bunching and wrinkling whichlead to blisters and pressure points that can end your day. Thevertical and cross-stretch of the sock are important to provide someflexibility in the fit of the sock while maintaining a nice firm finish,moving with your body as the foot moves around in the boot. Andcritically, there should be no loose material or threads around yourtoes
Sock weight.The next consideration is the sock's weight, providing the right amountof insulation and cushioning for your needs. With great advancements inboot liner technologies, insulation is no longer the core responsibilityof socks - gone are the days where thicker was better. Generally, thesock will have extra cushioning under your foot and on the front of yourshin for comfort, and is thinner over the instep to minimize bulk.Ultra-light weight is for a close boot fit often preferred by racers andhigh end skiers. Light-weight is the most common cushioning providingsome additional comfort and keeping you warm in most conditions. Mediumand heavy weights are used in more extreme conditions for extra warmth.The key is finding the weight that keeps you warm but doesn't make yousweat.
Breathability and ventilation.Your foot is trapped for hours on end in a large boot makingbreathability and ventilation critical to keep your feet dry and warm.If your feet don't breathe, you start to sweat a lot. The combination ofcold air and wet feet combine for discomfort quickly. Socks with agood, breathable material and strategically placed mesh ventilation willhelp moisture evaporate away from your skin leaving you dry and warmall day long.
Durability.You'd be amazed at the forces that are placed through your socks andinto your boots, particularly when skiing off-piste or in a raceenvironment. For this reason, the use of quality materials and stitchingwill help to make sure you get the most from your equipment. A lot ofsocks now use nylon or another synthetic fibre as a strong skeleton forthe sock providing additional durability.
Material.There are a bunch of different options on the market. Synthetics, suchas polyester and acrylic, are very common providing good softness andthermal properties along with mixed wicking and moisture management. Onthe natural end, merino wool the most common and well known for itsexcellent comfort, thermal regulation and moisture wicking properties.Rayon from bamboo is also becoming more widely used providing all thesame benefits plus a super soft finish for those who suffer irritationsto wool. In addition to these main materials, almost all socks will havea combination of secondary fibres added, elastic for stretch andnylon/polyester for durability.

Le Bent are absolute experts and market leaders when it comes tosocks and thermals. They understand what makes the perfect sock and theimportance of it. For more blogs from the front line head to www.lebent.com.
The Le Bent story was born from a boot fitting and professional skiingbackground. Their team spent years fitting boots in ski resorts acrossthe globe, which led to an in-depth understanding of how feet and bootsinteract, and the importance of quality socks. If there's one area thatcan benefit from all-day comfort, odour control and a hypoallergenicfabric it's your feet, right? Le Bent socks are designed, with the needsof performance skiers and snowboarders at the front of mind.The Le Definitive range has been designed from the ground up toincorporate anatomically correct designs that enable proper articulationof the foot and ankle while still providing support where it's needed.The Definitive Fit System supports your foot where it needs to most -around the achilles, upper and lower instep and around the ankle'smalleolus. This supportive design allows the natural fibres to breathe,while providing adequate insulation from the elements and fosteringproper circulation through the ankle and into the forefoot.Impact cushioning has been built into the shin and under the foot,providing an extra layer of padding in high-stress zones for addedcomfort without adding bulk all over the sock.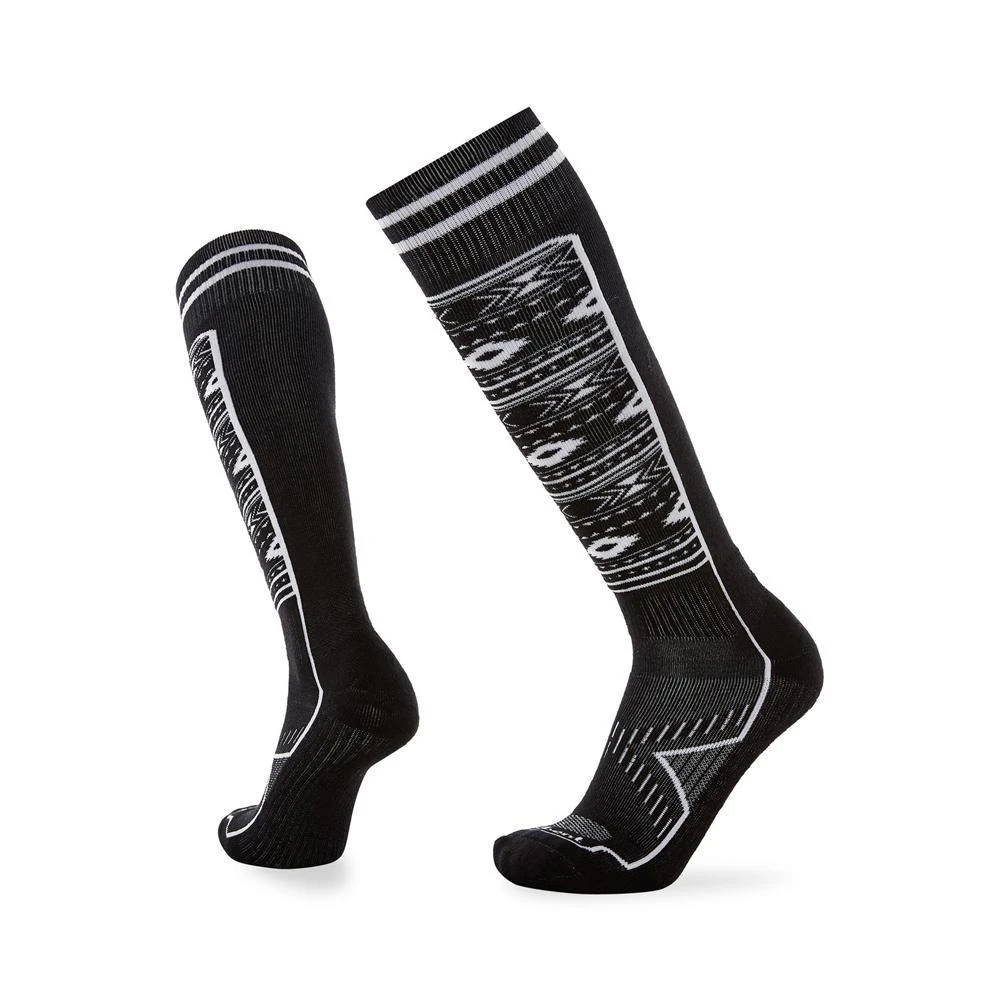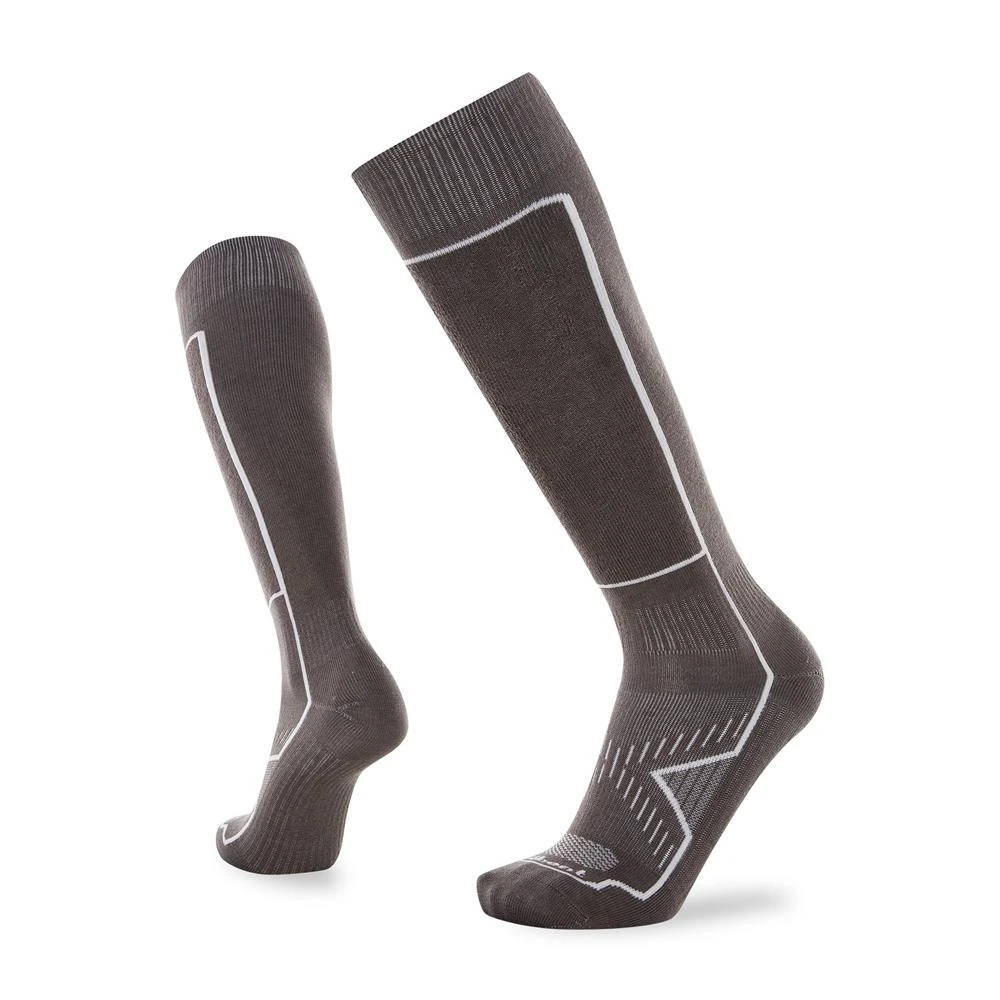 We also have Le Definitive ultra-light with no cushioning under thefoot, a sock that's designed to offer a true performance fit for thosewho are looking for a closer boot-sock fit.Strategically placed mesh ventilation zones on the foot promotebreathability, helping to evaporate moisture during heavy use. This isespecially noticeable during times of high activity such as ski touringand hiking. Dry and warm feet all day long.Le Bent's signature Platinum Blend of bamboo rayon and merino provides asoft, warm, dry and stink free layer on the skin.The elastic cuff is designed to stay where you want it to sit, withoutbeing uncomfortably tight, the top of the sock will hold tension acrossyour leg with all-day comfort. The toe of the sock is stitched with aflat seam, meaning you'll never experience bunching or twisting in thetoe box of your boot.The benefit of all of these design features creates a sock that is ableto provide comfort during periods of extended use, from chairlift loopsto long days on the skin track and multi-day touring.The gear is tested extensively by Le Bent's Line-Up of athletes who'veput these socks through their paces in some of the most demandingconditions. The feedback is always the same, the Le Definitive sockoffers the highest levels of performance and comfort available for yourfeet.Most skiers and snowboarders place little importance on the sock theywear, but as anyone who has tried our Le Definitive range will tell you,once you've worn a sock like that you'll never go back to anythingelse. With a perfect fit, odour and super soft feel, the Le Bent sock isthe perfect interface between your foot and boot.
Posted by Zoe Klima on