Any goggle can fog up at any time. It depends on the weather, what you are wearing and if they are dry. Fogging is not a fault or a warranty issue. *
Do not rub the inside of the lens, there is an anti fog treatment on the inside of the goggle and if you touch it when the goggle is wet/fogging, you can rub it off.
Dry out goggles after use by removing them from the bag and setting them out to dry. It is not recommended to put them in front of, on top of or near a heater. Drying rooms are also very humid so it can prevent goggles from drying out completely. If a goggle is put near too much heat the lens can balloon and the frame can change shape.
Only use the goggle bag to clean the front of the goggles. If you notice marks on the inside of your lens, use the bag to gently wipe marks ONLY when the goggles are dry. If you don't touch the inside, you won't have to clean it.
If you do get snow in or on your goggles, shake them out and put the goggles back on your face. The heat from your face should evaporate any moisture. The more you take your goggles on and off your face, the more likely you will get foggy goggles.
Do not put your goggles lens-face down as it can cause scratches. Scratches on the front of your goggles are not covered by warranty.
If your body is too hot, goggles can fog up very quickly. This can be caused by wearing too many layers, having too much on your head ie. balaclava, helmet, neck-warmer and lots of hair. If you walk from your car to the chairlift and they are on your head/face they can fog up due to excess heat or even doing a hard run where your body can get hot, some people find that as soon as they sit down on the chairlift, their goggles will fog. The same applies to beginner skiers and snowboarders who are using a lot of energy and expelling a lot of heat.
Any goggle worn over glasses can and will fog more than normal goggles. It is recommended to use an anti-fog spray on the glasses only and ensure you have well fitted goggles. OTG goggles are one of the only solutions to wearing glasses in the snow and unfortunately they don't always work very well.
It is recommended to bring a spare lens for any change in weather conditions. Care should be taken when changing lenses as to not touch the inside of the lens.
After a few years goggles can start to deteriorate and the foam components can start falling off. There isn't really any way to fix this so unfortunately, purchasing a new goggle is generally the only option.
*99.9% of the time goggle fog is not a fault or a warranty. There are very rare cases that can be covered and we will do our best to determine if it is and give customers a positive outcome.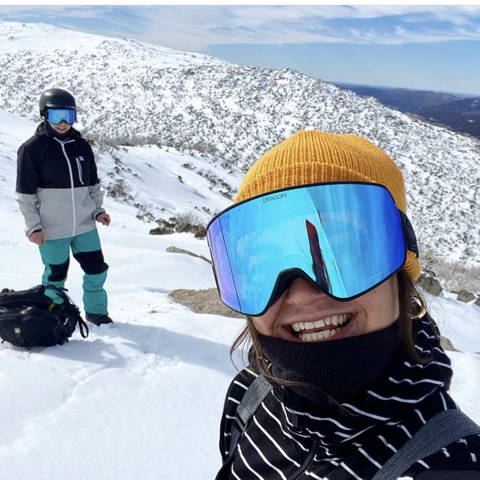 Posted by Shopify API on