Our team took to the slopes during July to test out the smart insertsand find out if Carv lives up to the hype…. SPOILER ALERT - IT TOTALLYDOES! Ski tech is generally linked to the latest lens technology forgoggles or the strongest super-lightweight ski-core. But right now,there is a new product that has hit the slopes and is expanding theoptions available when it comes to improving ski technique.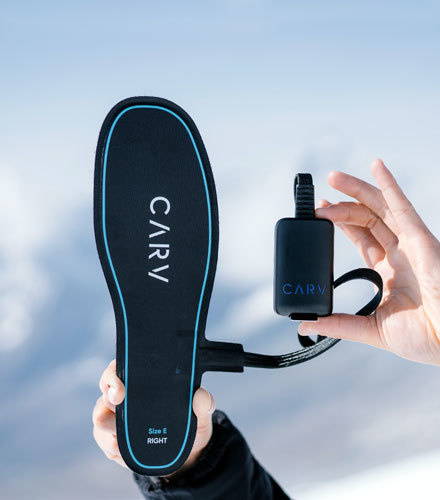 Imagine putting a ski instructor into your ski boot and taking them withyou all around the mountain, whenever you want. Carv aims to do exactlythis by providing a technology that picks up errors in your skitechnique and offers you the resources required to improve. Crazy? -Yes. Skeptical? - Some of our team certainly were. But by the end of theday it was very clear that these doubts shutdown and Carv's potentialto completely transform the way people ski was realised.
How does wearable ski technology work?

Carv consists of an ultra-thin smart insert containing 48 pressuresensors and a 9-axis motion gyroscope. It slips into your ski bootbeneath your liner and communicates using Bluetooth to an app on youriPhone. The Carv app also provides a range of intriguing insights aboutyou your skiing and day on the slopes. We found the post run techniqueanalysis especially cool. Take a sneak peak at some of the otheradditional features in the Carv app here.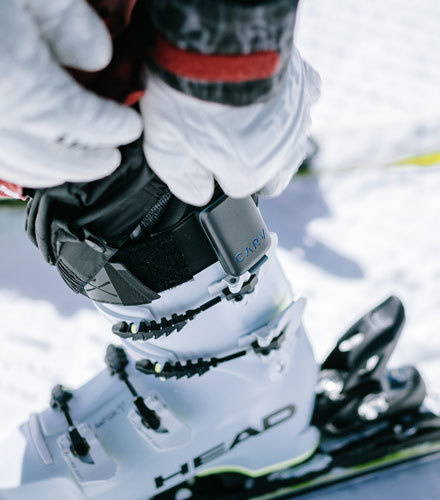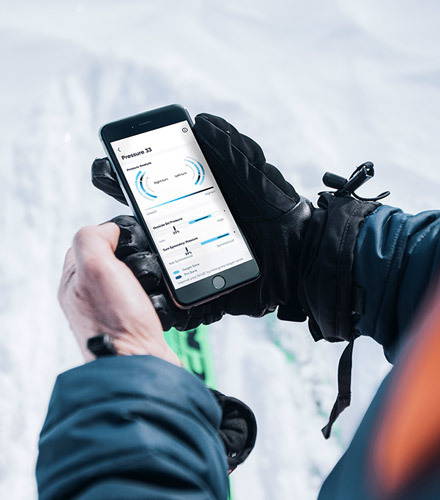 How do I know if Carv is for me?
The technology is most useful for intermediate skiers who can easily skigreen runs and are working on their parallel turns - up to those who areconfident on black runs, but trying to iron out bad habits linked tobalance, edging, pressure and rotary aspects of ski technique (this wasme). One of our testers pointed out that she already knows what she'sdoing wrong, but mentioned that "having constant feedback turn by turnwas extremely beneficial to actually make sure I did something aboutit". On the other hand, another one of our testers preferred not to havereal-time feedback, but was very excited to view and hear detailed postrun info on the chairlift.
Unlike the time restraints of 2-hour private ski lesson, Carv can beused at any time or ski resort making the $369AUD price tag (butremember you get 10% off that with your Rhythm Membership) veryattractive for those skiers motivated to actively improve their skitechnique. It is also important to mention that software upgrades arefrequent, as product improvements are made. This means that the sky'sthe limit for digital ski instruction and those who are ahead of thegame will be on-board for a skiing experience like no other.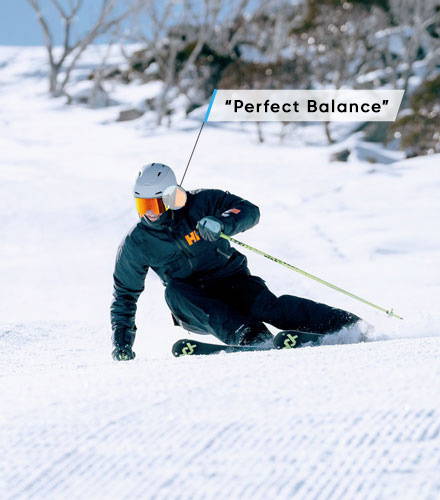 We had an epic day skiing with Carv, and It was immediately clear to ourtesters that this product is not only going to improve the technique ofmany skiers, but also the overall enjoyment of having the ability toski more technical and challenging terrain with your newly improvedskills and get competitive with mates, to see who's actually the bestskier on the mountain! The only downside we found with the product is atthe moment it only connects with iphone. Our understanding is that willchange and they are working hard on an android version. Ourknowledgeable staff look forward to seeing you in Store at RhythmSnowsports Cooma to answer any questions you may have or to get you setup with Carv Today! Check out our review of the product:

Posted by Emily Dorahy on