Choosing what to wear to the snow can be overwhelming and at times confusing. There are so many options available and the choices you make can either make or break a day on the slopes. Whether you're heading up for a day of snow play, shoe shoeing, skiing, snowboarding or exploring the area and grabbing some lunch, the trick is to layer up! Start with base layers and build up from there.
Layering Cheat Sheet:
Base Layer- A breathable layer that wicks sweat from your skin keeping you dry.
Mid-layer- The insulation layer, keeping you warm by retaining body heat.
Outerwear-
A waterproof or water-resistant layer which protects you from the alpine elements.
In our opinion, base layers are the most important part of your winterwear. That is why it is the first on our what to wear list, if you build your wardrobe up from here you can ensure that your winter wardrobe is warm, breathable and comfortable. Base layers are the first items to touch your skin so make sure the items you choose are well-fitting and do not cause skin irritation. These items should be moisture wicking to remove sweat and keep you warm on the hill.
Next up are the mid-layers, this is where we can start having some fun. These layers will probably be seen when you stop for lunch or an après drink after a long day on the hill. The mid-layer options are endless making it easy to find an item to match your personal style. It is important not to overlook this layer, it is there to keep you warm; insulating and regulating your body heat.
Outwear is the layer that most people gravitate to first when they think of their alpine wardrobe. It is the last element of our layering list because it works together with the rest of your kit to keep you warm, comfortable and protected. Consider this layer as a protective shell, the base layer removes moisture from your body as you sweat, the mid-layer insulates and keeps you warm while the outer layer protects you from the elements. Find out more about the breathability and waterproof ratings of outerwear
here
.
At Rhythm Snowsports we sell both waterproof gloves and liners. Liners are great to add an extra layer under your snow gloves and for walking around the village. However, if you're planning to be in the snow and in the elements opt for a waterproof option.
"Gloves are the most important part of my ski gear! I get cold hands extremely quickly and have had many ski days cut short thanks to unbearably cold hands. I have used many gloves throughout my 28 years skiing and my current favourite are the Swany X-Cell Glove. I love the pocket in the back of the glove where I can stash a couple of hand warmers and the drawstring wrist band that keeps the snow out. My hands will always be cold but a good pair of gloves definitely keeps me on the hill longer." Montana- Content Creation Team
Did you know approximately 60% of body heat escapes from your head, neck, wrists and ankles? These areas must be covered in order to keep warm. That is why the final layer of this list is accessories.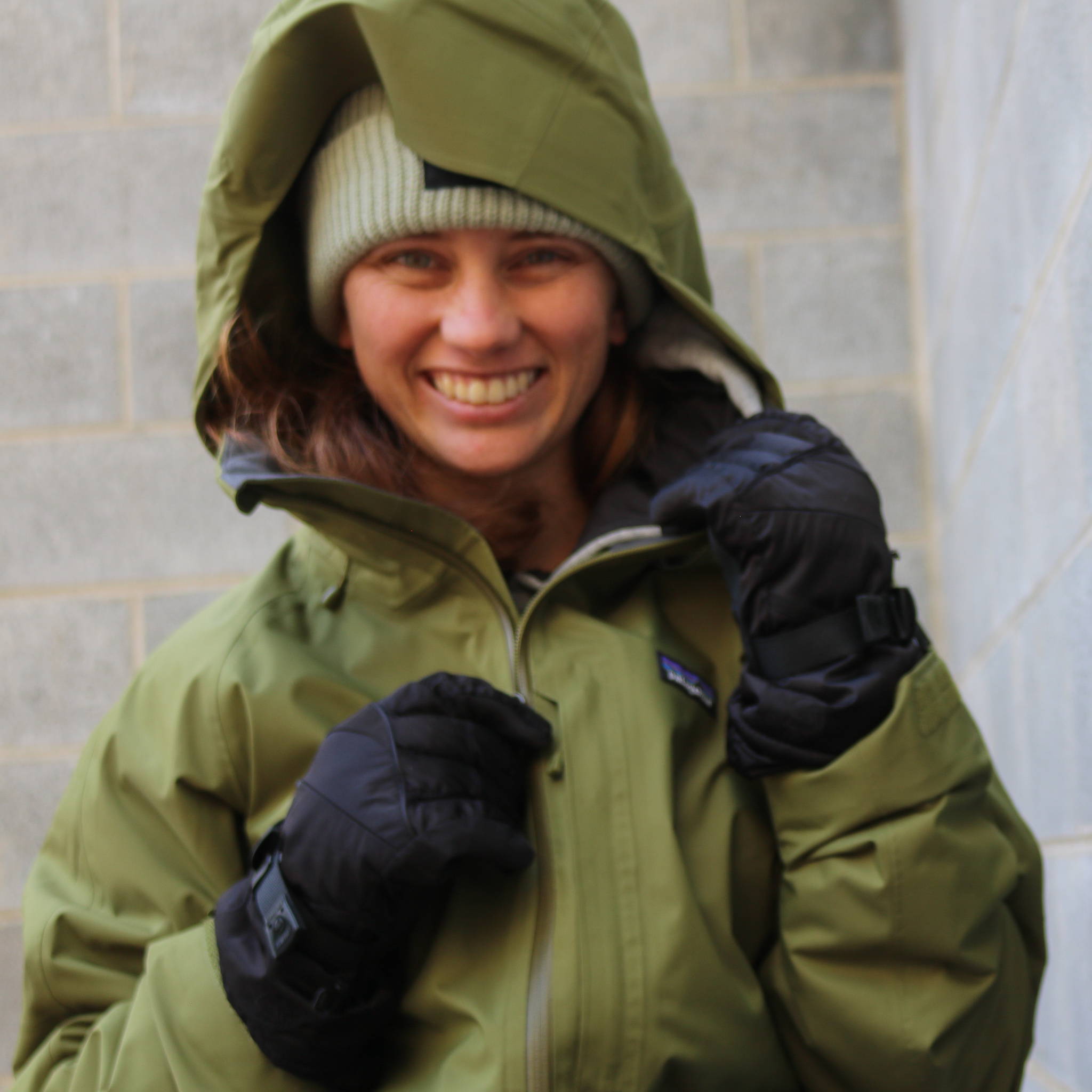 TEAM TIPS:
Once you get dressed, put on an extra layer than you think you will need. If you find you are too hot once you get up the hill, leave it in your car, locker or backpack. Alpine weather can be unpredictable and you will always be grateful you grabbed that extra layer if the weather turns. Trust us!
Always dry your clothes at the end of the day. There is nothing worse than getting up the hill and realising your gloves are damp! Wet clothing will make you a lot colder a lot faster, ruining a great day on the hill.
Posted by Shopify API on